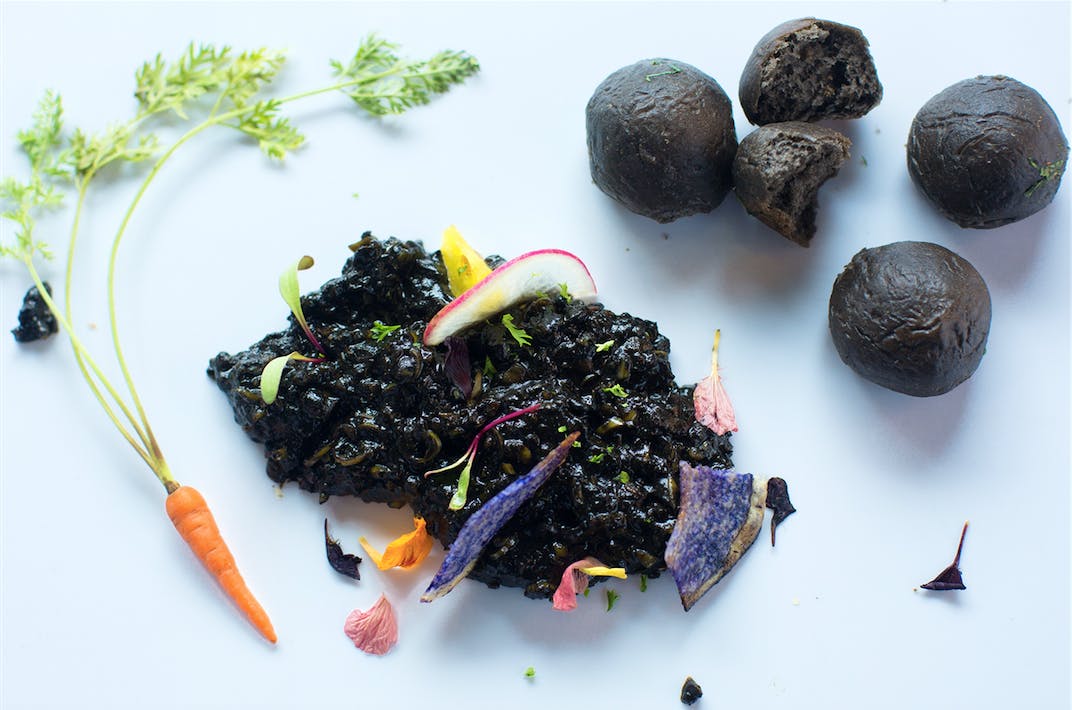 You've Goth To Try The Black Pav Bhaji At This Balewadi Restaurant
Shortcut
Goth food culture is one of those culinary trends that have taken over the world and quite evidently our Instagram feed too. From black ice cream to black hummus and pizza, just when we thought we'd tried it all, a friend recommended the epitome of all goth dishes – black pav bhaji at Masala Bar in Balewadi High Street.
Tell Me More
Pav bhaji is that classic Maharashtrian snack you cannot mess up with. So, when we first heard of the carbon pav bhaji, it seemed tad dicey. Nonetheless, we decided to give it a shot and here's what we thought.
The presentation of the dish was exceptional – black pavs on a stick, a side of black khada bhaji garnished with parsley, coriander, carrot and floral elements, served in a traditional steel saucer. The buns were, of course, infused with edible charcoal which we hear is quite good for the health.
Since edible charcoal has no flavour, the dish tasted the same. The spices were well balanced, the pavs were soft, the gravy thick and scrumptious. All in all, the dish was belly-filling and could easily be shared by two.
Priced at INR 315, this one gets our stamp of approval and is a must-try next time you are at Masala Bar.
So, We're Saying...
Before the Goth trend fades, make sure you've tried this legendary pav bhaji.
Comments