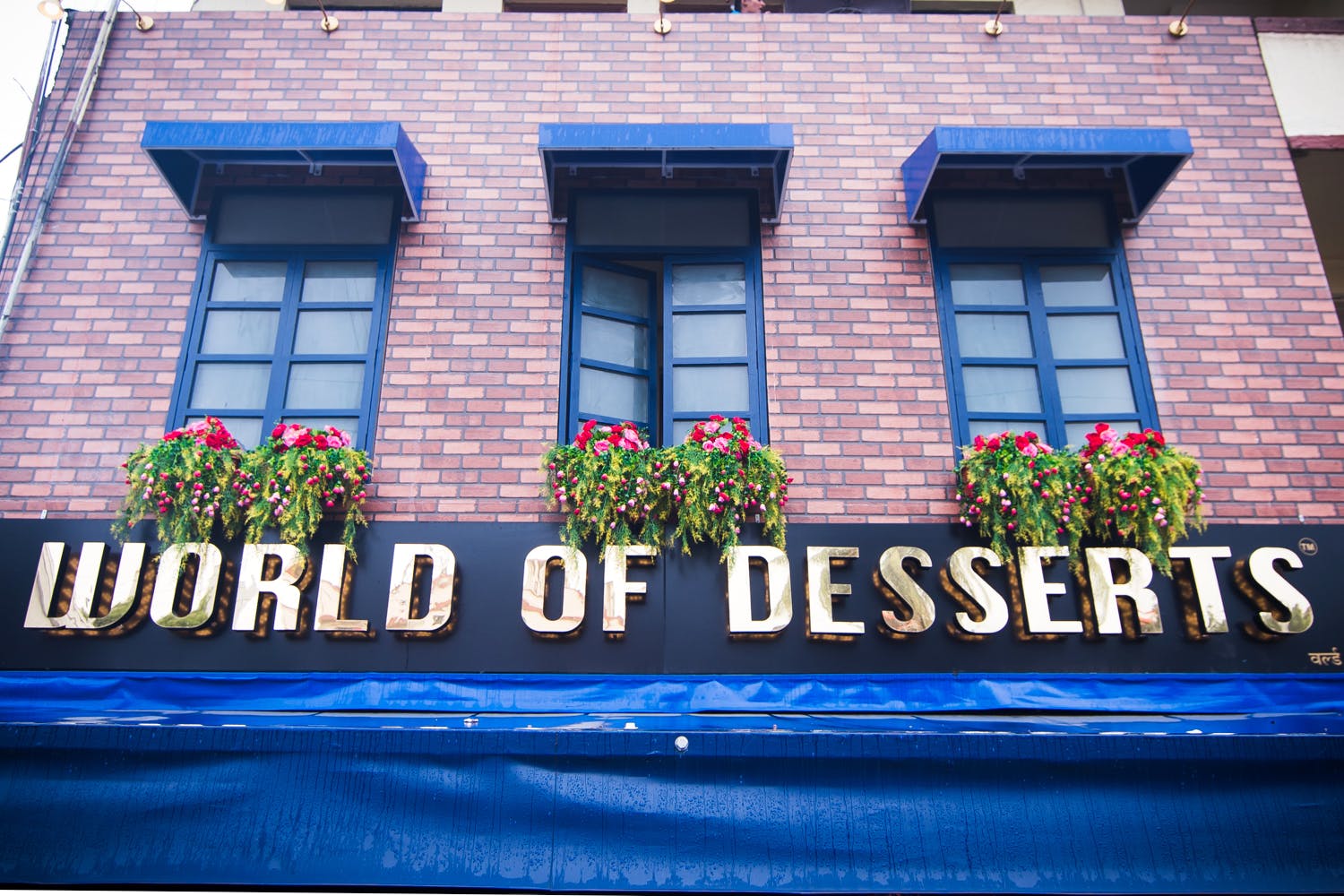 Delivery Available

Wi-Fi Available
This London-Themed Dessert Parlour Is Serving Snow Ice Cream & Brownie Moustache
Shortcut
'World of Desserts' is a dessert-speciality cafe, that recently opened in Baner. They've got a variety of international sweet treats to tempt every kind of palate - including some unconventional desserts that you're not likely to find elsewhere.
What Makes It Awesome?
World of Desserts is British-themed, complete with a red telephone booth, a tribute to platform 9 3/4, and black-and-white photos of London.On the menu are varieties of churros, waffles, Aussie 'beer-mug' freakshakes, crepes, 'snow' ice cream, American-style cheesecakes, honey toast, bubble tea, milkshakes, smoothies, and sundaes. More unusual 'fusion desserts' like chocolate pani-puri, chocolate fries, fried Oreos, and a 'gulab jamun sandwich' caught our attention. The former two are very popular items to order (especially the Nutella fries), and the latter is a seasonal dessert that will be available come winter-time.Don't miss their Brussels-style waffles - particularly the 'brownie moustache' and 'committed Rocher', the 'snow' ice cream - a typical Taiwanese night-market staple, and their 10-scoop 'Wembley family sundae' – which can probably feed your whole crew
What Could Be Better?
For those of us with dietary restrictions (gluten and dairy intolerant peeps) there isn't a lot to offer - yet. We did, however, try their Taiwanese-style peach bubble tea (at 50% sweetness) which was refreshing.
Pro-Tip
Go here for dessert after a savoury meal - or better yet, make dessert your meal! World of Desserts can customise sweetness levels (and add or combine toppings and flavours) on request - which we think is a huge plus.
Comments
Delivery Available

Wi-Fi Available