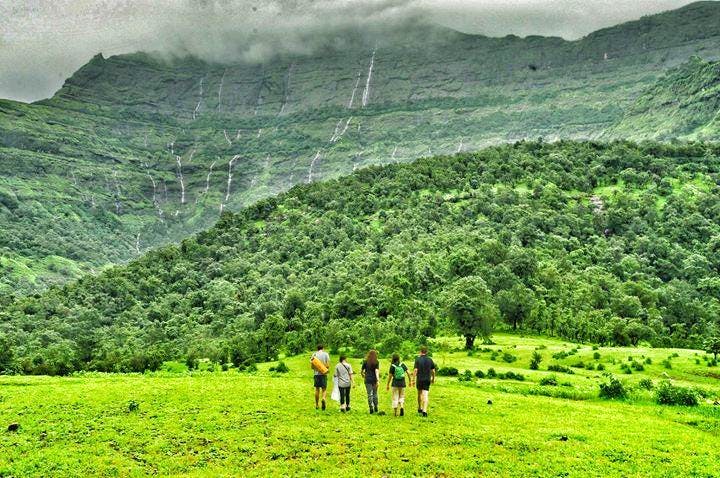 Plan A Weekend Getaway To Dehene Village With Your Friends For A Memorable Experience
What Makes It Awesome
Ganesh Chaturthi is the perfect time to spend a holiday at Dehene for an amazing experience where you can ride around for days on motorcycles; meet long forgotten tribes, live with hunter gatherers and much more. Situated at a distance of 165km from Pune, Dehene village charms with its rustic ways right at the foothills of the Sahyadri Hills. From exploring rural architecture to the real distressed wood furniture, from joining in a local game of cricket on open fields to chopping wood for your lunch, this is a no frills authentic experience for you. Feast your eyes on the bounty of nature. Lie by the streams of fresh waters, and be rejuvenated in soul and spirit.
What Could Be Better?
It is a little difficult to find the place if you go without someone who has already been there.
What's My Pro Tip?
Dehene is part of the grass routes, a rural tourism initiative founded by Inir Pinheiro a few years back. The initiative offers responsible tourism to those who really want to give back something to the village community.
Anything Else?
Dehene which is the home of the most hospitable village community is both rejuvenating and refreshing. It falls in the highest rainfall region of Maharashtra. The forests around Dehene provide for exciting nature trails and the Sahi river offers one and all a refreshing dip. Other things you can do there - lie down in fresh streams, search for secret waterfalls, free fish pedicures, get nature's hydro therapy, learn tribal basket fishing, catch crabs, go vegetable picking in the jungle. So it's time to travel to Dehene and leave behind the chaos and stress of the city life and discover something new about your own self.