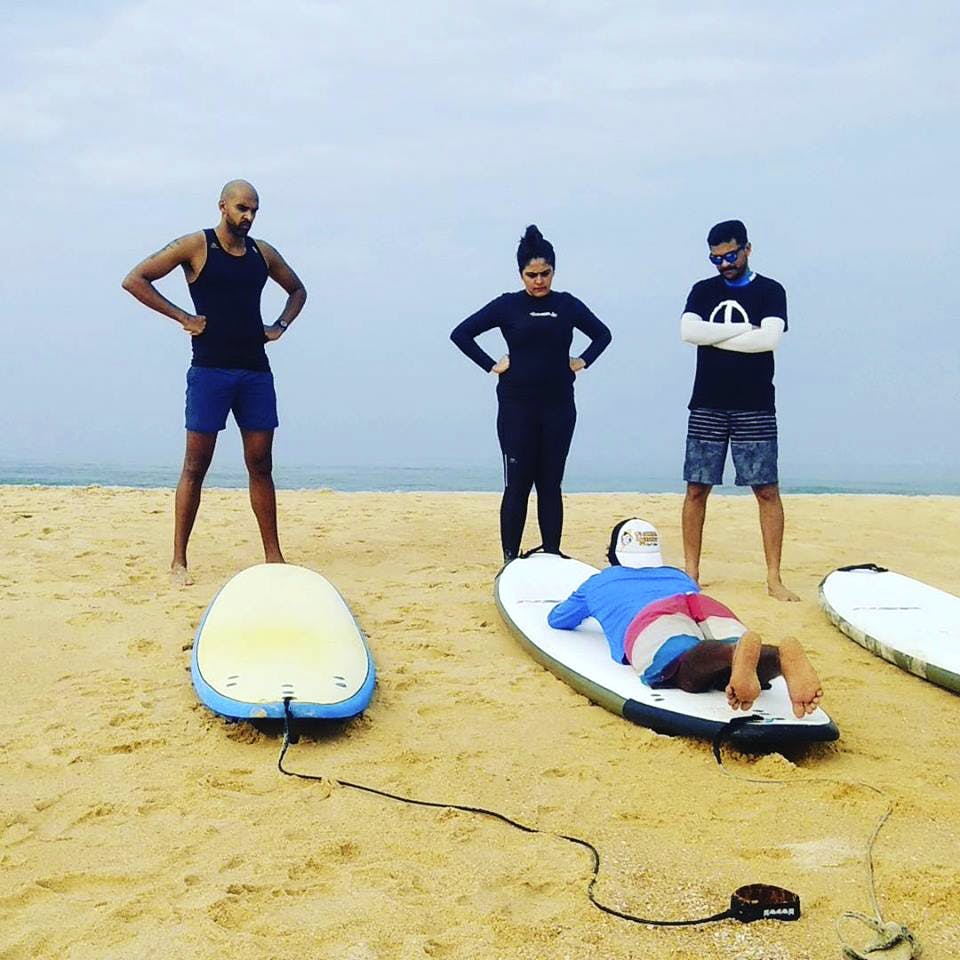 These 5 Surf Schools In Karnataka Will Teach You How To Catch A Wave
There is something incredible about the first time you manage to get on your feet and ride a moving surfboard on the ocean water -- even if that "wave" is more like a ripple, less than two feet high. You'll probably be awkward and unsteady but in that moment you will realise what makes the sport so fun and captivating for people around the world! If this is already giving you the feels and you want to try it out, check out this list of surf clubs along the coast of Karnataka that will teach you to be the ultimate surf pro!

Mantra Surf Club
Considered to be India's first ever surf club, Mantra in Mulki will teach you everything from surfing and kayaking to wakeboarding, stand up paddleboarding, cycling and even yoga! If you want to spend a good weekend learning surfing here, they offer accommodation too, at the Ashram Surf Retreat.

The Shaka Surf Club
'Shaka' means to hang loose in the local language, and that's exactly what the club's instructors want you to do. A short drive away from Udupi, The Shaka Surf Club is the place to go to when you want to enjoy riding the waves, basking in the sun and then eat yummy home-cooked seafood meals.

Stoked
Whether you're just learning the ropes or you're aspiring to be a serious surfer, check out Stoked aka Mangalore Surf Club. Not only do they teach you how to surf, but you'll also be able to sign up for certification courses and first aid workshops (both for kids and adults).

Cocopelli Surf Club
Within walking distance from the beach, Cocopelli Surf Club is the first and only surf school in Gokarna. Pick up surf skills from Sandeep, the founder (who is also an experienced surf teacher) and learn basic techniques and skills before you catch your first wave. If you're looking for more adventure, they also organise and make surf trips along the hidden coastline of India.

Indica Surf School
With packages like board rentals, 1-day kayaking, SUP courses and introductory surfing lessons, Indica promises an unforgettable experience. Their main surf spot is Panambur Beach (5 km from Mangalore), where you also get to go jet skiing and speed boating!
Ask Roshni a question