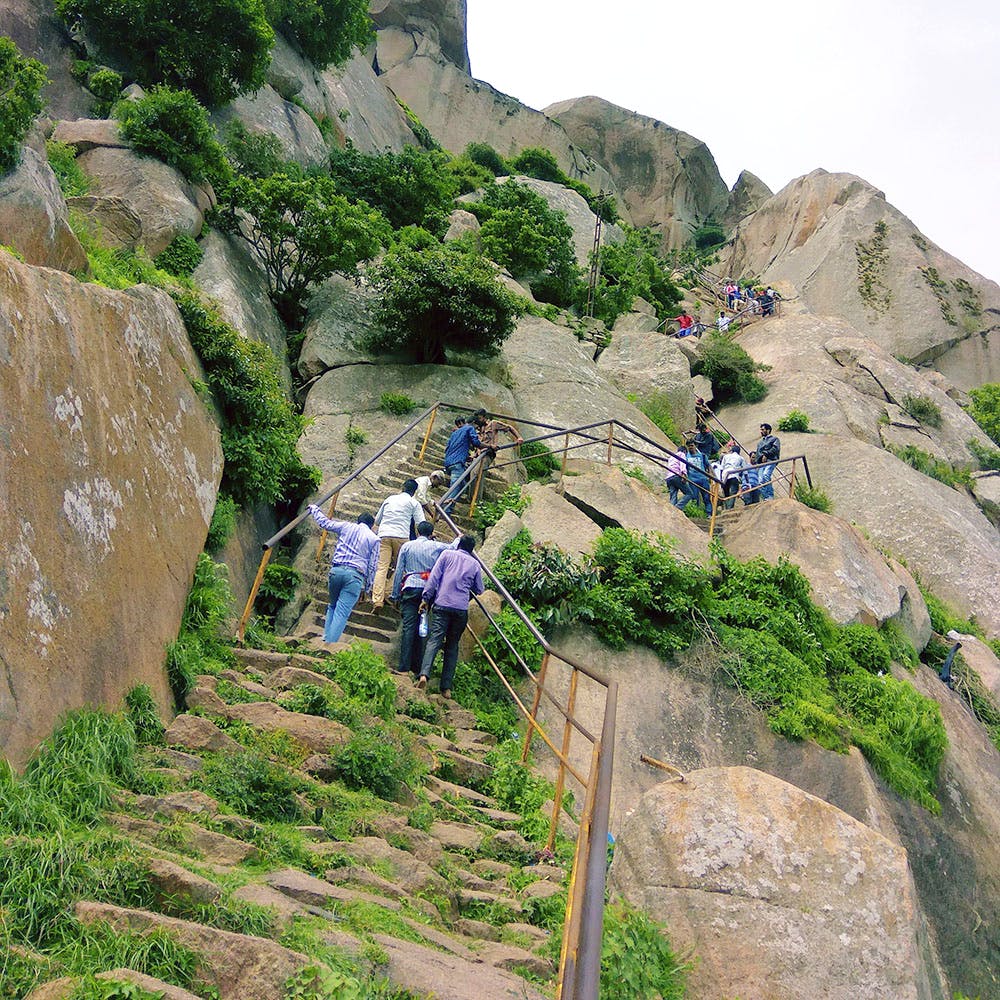 Put On Your Trekking Shoes And Head To This Scenic Hill That Has 'Ganga' Flowing Near It
Shortcut
Shivagange Hill is a trekking trail near Bangalore that you can conquer on your next adventure trip. About 2500 feet high and with a spring that the locals call as Ganga, the hill awaits you with history and scenic views.

What Makes It Awesome
Trekking trails in and around Bangalore are aplenty, and for those who are looking to skip the usual trails, we present to you Shivagange Hill. Just an hour and a half drive from Bangalore, the hill gets its name from the fact that it's shaped like a Shiva Linga and the small spring that the locals call Ganga. That's the first of your history lessons right there. In fact, history, religion, and adventure are what you can enjoy once you start making that 2500 feet ascent. It's not a tough trail luckily, so even folks who are going for the fun of it, you'll be happy to know that there are man-made steps and rails for you cling on to for support.
The Shantala Drop, named after Queen Shantala who jumped off that spot (another history lesson), is a steep point about 500 meters high and offers you great views. We highly recommend 'dropping' any ideas of trying to be adventurous here (read climbing the rails). If you are going there during the weekends, apart from other human beings, you are going to have pesky monkeys (DO NOT engage with them) keeping you company. Once you hit the top, the panoramic view near the Nandi statue, is as scenic as it can get. Once you've got your dose of Insta-worthy views, visit the Gavigangadhareshwara Temple which is inside a cave. Do ask the temple officials or priest if you can do the Olakala Teertha while you are there. We wont spoil the surprise of what it is!
What Could Be Better
The Nandi statue viewpoint is crowded with people almost always and there's always a risk of an accident. We recommend high caution.

Pro-Tip
If you are carrying snacks or food, finish it off at the base itself once you are done with the trek. The monkeys can get really aggressive about food. You have a few stalls and small eateries as well.

Comments