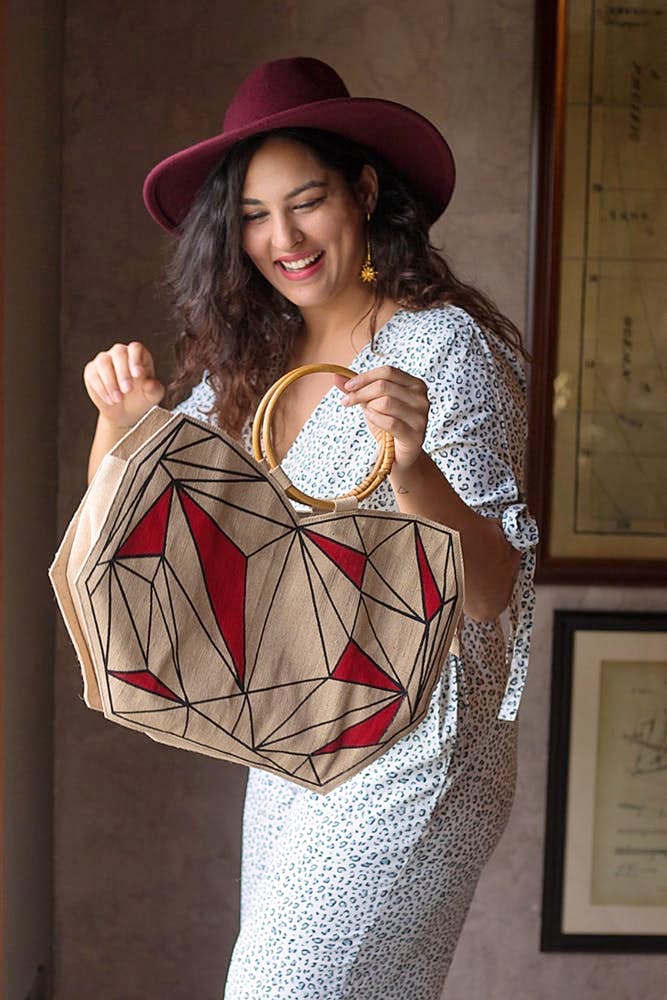 5 Influencer-Approved Bags You'll Spot Everywhere
The fashion corner of Instagram can often feel like a chaotic space of trends being thrown at you from every which way. On one hand, that can serve as great inspiration when cultivating your own unique sense of style. On the other, it makes it difficult to nail down what purchases feel worth investing in for the season. But ever so often, a deeper look at our feeds shows that there are a few trends almost every influencer is embracing, an indication that these pieces might have some staying power.

Handcrafted Zebra Print Laptop Bag
Malika Trehan is in my little black book, when it comes to all things offbeat. And with this zebra print laptop bag? Let's just say, she's nailed out-of-the-box accessorising!
Pastel Stripes Tan Backpack
Pastels are often seen manifested as solid colours and so is tan everything - but this trendy backpack weds both those trends! It's super spacious and the straps don't feel too heavy even if you fit your whole world into the bag. And that's not all - It's been tailor-made from scratch and comes with a durable leather fabric.
Geometric Print Top Handle bag
Sakshi, you might know her as @stylemeupwithsakshi and we cannot stop taking styling notes from her. She curated this outfit from LBB's awesome (local) brands and guys, is she killing it or what? Cop this cane handle bag from Label at ₹599, only on LBB!
Vegan Leather Stripe Cutout Bucket Bag
Urvashi aka @therightshadeofred is one of IG's most <3-ed influencers and you'll spot her carrying this eye-catching bucket bag everywhere! Get this season's IT bag on LBB for a super affordable price asap.
Handcrafted Beaded Cactus Round Cross-Body
This cactus cross-body is hands down the cutest accessory I've seen this summer! Rukun Kaul, from LBB's Tribe Of Awesome loves to style this with cutesy summer dresses and any outfits that could use a pop of colour.
Comments