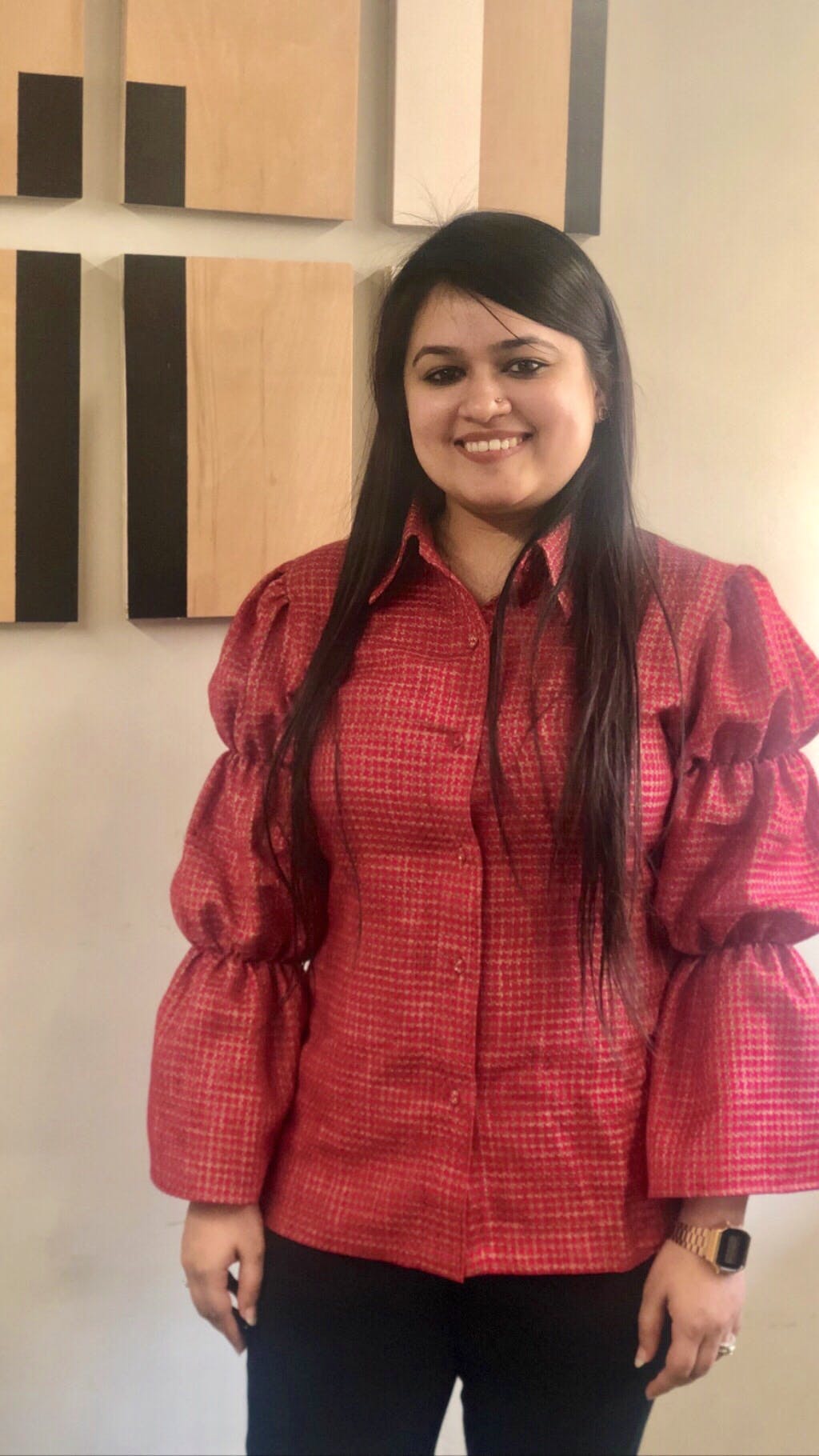 Semi Casual, Work Wear? We've Got A Bunch Of Options
Working in a office that retails great (local) brands is a lot like scouring through IG, but IRL! It's so much fun to see our colleagues rock nifty pieces week after week. And while the urge (read: need) to snooze the alarm every 5 minutes makes outfits an afterthought, we firmly believe in making staple clothing a tad more fun.
My favourite part? Instead of silently liking a million pictures, we get to give a million genuine compliments, face-to-face! So, I took it upon myself to publicly rave about some of the coolest looks our team wore to work this week. Think uninhibited prints, vibrant colours, and out of the box styles.
Bell-Sleeved Checked Shirt
"I'm a huge fan of offbeat shirts, so when I saw this vibrant number on LBB, I couldn't resist. It takes me from multiple meetings to after-work plans, in utmost style. I generally wear it a pair of black slacks but it looks really cool with white palazzos or even comfy jeans."
-Diksha, Senior Manager, HR
Striped Frontline Jacket
"Monochrome stripes are my go-to work outfit this season. They're super easy to pull off - just pair them up with basic colours, and trendy mules - and you're set. This open frontline jacket is made with summer-friendly material and the sleeves are perfect to save me from the heat."
- Preety, AVP, HR
Kimono Jumpsuit
"I was kinda tired of having to pick out matching separates every morning and this Kimono jumpsuit was exactly the wardrobe upgrade I was looking for. I love the flared sleeves - perfect for this unapologetic weather and it's got functional pockets too (yay!) I found it on LBB a few days back and hit add to cart immediately."
-Divya, Marketing Intern
Tassel Gingham Dress
"Flowy and fun - exactly how I like it. This Gingham dress has a stitched detail which gives it a straight fit (not unnecessarily tight). The monochrome checks are really different from what I usually wear but the multicoloured tassel is what really did it for me."
- Astha, GM, Brand Solutions
Chevron Peplum Top
"I'd been looking to add some offbeat prints to my wardrobe - something other than florals and pastels. So when I found this Chevron peplum on LBB, I knew this was it. It adds a flair of effortlessness to my style and looks awesome with a slew of wardrobe staples - basic denims, high waisted pants, sandals and the like."
- Mohini, Associate Merchandiser
Ask Divita a question