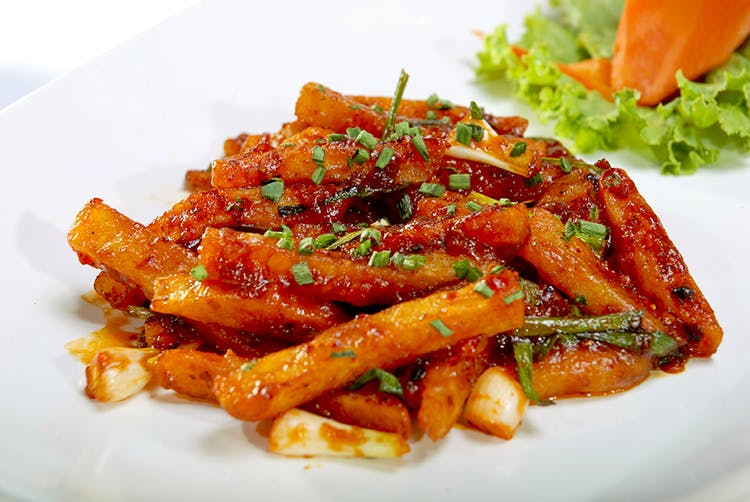 Aloo from the Other Side: On a Honey Chilli Potato Trail
When life gives you potatoes, we say, make them honey chilli. One of the top contenders on our comfort food list, we jotted down our favourite places to score that crispy, spicy delight. Of course, we're sharing…but just this once.
QD's Restaurant
We've all had their tandoori momos and ignored the rest of the menu. The next time you're here, we suggest exploring; start with the Crispy Potato – they give you an option to make these honey glazed or smothered in a chilli sauce but we say, why not both?
Price: INR 155
4S
If the thought of cheap booze paired with Honey Chilli Potato has you drooling, look no further than 4S.
Price: INR 180 plus taxes
Happy Hakka
Happy Hakka's food always make us happy and their Chilli Bites are no exception. If you want to have a super fiery experience, pair these with their excellent Chilli Garlic Paste.
Price: INR 179 plus taxes
Shagun
North Delhi's hole-in-the-wall gem, Shagun is the go-to place for all Chindian cravings. While you're munching on your potato, also give their Yaki Gyoza momos a try.
Price: INR 110
Culinaire
Culinaire is easily one of our favourite destinations when we're craving Indian Chinese fare, especially during winter with its outdoor seating. You're safe ordering pretty much anything off the menu, and the Crispy Potato Chilli Honey is perhaps one of the best we've had in Delhi.
#LBBTip: if you're snacking here, also indulge in the Stir Fry Chicken with Cashew.
Price: INR 225 plus taxes
Imly
One of the newest street food destinations in West Delhi, Imly, in addition to chaat and local fare from across the country, also has a Chinjabi section. Blindly order the Honey Chilli Potato: It's bound to remind you of your childhood.
Price: INR 125 plus taxes
China Bowl
Every college student's favourite hub for a meal that doesn't comprise sandwiches and rolls, China Bowl is great for full-fledged meals as well as quick snacks; Crispy Potato Honey Chilli being one of the most popular picks.
Price: INR 130 plus taxes
Comments