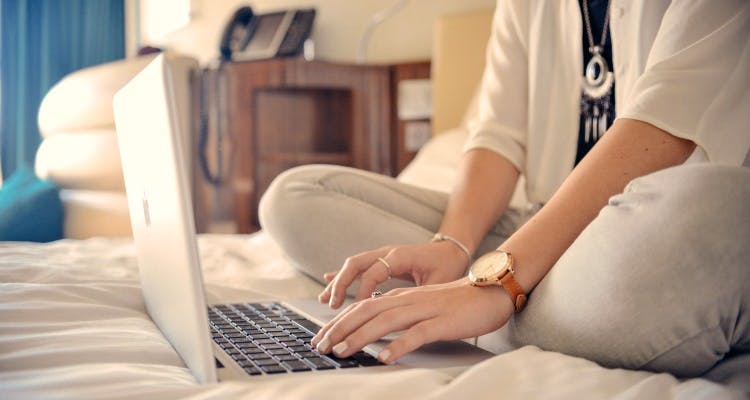 From Make-Up To Suits: These Online Shopping Sites Will Make Life Easy
For those of you who are short on time, energy and patience (or are just simply too lazy to get off the couch), we've made a list of all the sites which have the world to offer. So, get clicking for that perfect wardrobe.
Nykaa
Nykaa offers everything realted make-up, hair care, skin care, bath and body, health supplements and even sexual wellness. They even take care of your gifting needs with a collection of hampers and baskets filled to the brim with goodies.
20 Dresses
A membership-only site, 20-D makes a list of recommendations based upon a short questionnaire regarding your body type and your style preferences. Often celebrity-inspired, their collection consists of a vast variety of clothes and eclectic jewellery. Everything is priced reasonably and you get points with every purchase. The best part? They send your order with a cute little hand-written note and a freebie.
Pretty Secrets
Pretty Secrets is primarily a lingerie store selling everything you could possibly need, from bras and underwear to pyjamas, gowns and babydoll lingerie (the sheer dresses). They retail almost every brand available and also have sets to save you the trouble of mixing and matching.
Faballey
The peeps at Faballey categorise their clothes according to trends (like leather, denim, florals) making the entire shopping experience just a little bit easier for you, while also keeping you up-to-date with all that's happening in the fashion industry. They also have a look book in case you seek more inspiration. They almost always have a mini sale going on!
Mr Button
This one's for our male counterparts. What started as a website for well-tailored, slim-fit shirts now also keeps trousers, blazers, Nehru jackets – all that goes into making a well-dressed polished man. If you want to go casual in a tee, they have that covered too.
Prop Shop 24
Prop Shop 24 is your destination for all things quirky. Remember the bike pizza cutter on 9gag? This is where you can make it yours. From funky kitchen accessories to macaron-shaped lip balms to phone covers and even sunglasses, this website stocks all things cool.
Bewakoof
No, they're not trying to make a fool out of you. Our theory behind the name is that you'd be bewakoof to not check out their full collection and order at least one thing off of it. Catering to both men and women, they keep boxers and hoodies, all with funky prints or messages.
Fab Bag
This is for all those who like experimenting with make-up, skincare and haircare. Sign up for a subscription and they send you a bag full of surprise sample-sized goodies from various reputed brands so you can try out new things every month. Don't worry; they take into account your preferences, skin type and hair type. If you know what you want, they also have a regular section with a wide range of products.
Stalk Buy Love
These guys have hit the nail on the head with their name. Stalk their cute and super affordable range of clothes (especially their dresses – they do the best backs), buy your perfect size with their incredibly helpful size guide and order away (also, you'll love it most likely)!
Tjori
Tjori's all about designer handmade accessories of all kinds. Their merch includes apparel (mostly ethnic and some fusion), jewellery, footwear, furnishings, decor and a recent addition, skincare, teas, Ayurvedic and aromatherapy products. They source their products from various designers across India.
Asos
With over 80,000 branded and own-branded products and global shipping, Asos has our hearts for its cutting-edge fashion apparel, accessories and shoes. Their products all receive a good quality check and more often than not, you get a great deal. Check out their sale section if you're looking to save a few bucks.
Toteteca
Finding that perfect clutch to go with your special outfit or just that perfect every-day bag can sometimes be a bit of a hassle. Toteteca understands our woes. Choose from a wide range of styles, pick your colours, add a little monogrammed tag with your initials and carry your new bag wherever you go!
Shop on LBB
Shop on LBB offers apparel, shoes, jewellery, bags, and basically everything you'd need for a comfy and epic look. You can choose from over 900+ local brands, find the latest trends and designs, and also, score the coolest merch on massive discounts!
While most of the stuff here is for women, you'll also find a small but stunning collection of wallets, laptop sleeves, and menswear starting just about now.
Jaypore
Jaypore takes care of all your Indo-western, Indian wear, jewellery, accesories, bags, home decor and gifting needs all at one place. It not only caters to women but also takes care of the shopping needs for men and kids. They also have their own label that is so chic and comfortable.
Redwolf
Want to look like you truly belong to a fandom? Redwolf brings to you T-shirts from Marvel, Harry Potter, Game of Thrones, Friends, Star Wars and more. They also make music and web-series related tees including those with Nucleya, Skyharbor, and The Sarcastic Indian motifs.
Fizzy Goblet
Check out Fizzy Goblet for quirky and handcrafted footwear including sandals, sneakers, juttis and slip-ons. They even do stunning wedding wear juttis. From denim to floral prints, bows and hand embroidery, this website has it all. This is a website that is even loved by our B-town celebs.
Happy Socks
Do socks make you happy? Do you feel like Dobby the house elf every time someone gives you socks? Happy Socks is the perfect website for you as they've got funky and cool options with so many different patterns and designs.
Ajio
Ajio is a fashion apparel brand that sells almost everything under the sun whether it is Indian wear, western wear or fusion wear for both men and women. The site even has a kids section with clothes categorised by age and many different toys and game brands such as Hamleys, Barbie and Hot Wheels.
Wishing Chair
The Wishing Chair is a cute little home decor and gifting online store that you should check out if you're looking to revamp your house or if you want house warming or festive gifts. This store also has small stationery items such as diaries, bookmarks, greeting cards and more that you can spoil yourself with.
Comments