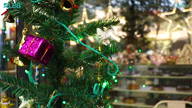 This Epic Hot Chocolate Comes In Vanilla Mocha, Chilli Cinnamon & Peppermint Crush
Shortcut
This bakery has great cakes, cookies, coffee and hot chocolate. Perfect for the winter season.
What Makes It Awesome
There is no secret about our obsession for everything by the bakery, Georgia Dakota. From their Molten Chocolate cookies, Almond & Orange cake, and their god-sent Granola, Georgia Dakota kicks it out of the park when it comes to wholesome and downright delicious desserts.
But you know what really takes the cake? Their Hot Chocolate Pre-mixes! It comes in 3 dynamite flavours- Vanilla Mocha, Chilli Cinnamon & Peppermint Crush; add two spoons of the powder to warm milk, and voila- it's Christmas in a cup! It is the season to snuggle under a blanket and binge-watch Netflix. And there's no better addition to a cold winter evening than GD's Hot Chocolate. Made using real Belgian Chocolate, GD's hot chocolate powder dissolves ever so smoothly, and delivers on a cuppa that is rich but isn't overly decadent.
If you want something nice and sweet, sip on their classic Vanilla & Mocha hot chocolate. But if you're up for spicing things up, we highly recommend their Chilli Cinnamon variant. Their Peppermint Crush flavour is our go-to for real Christmas cheer!
To spread the Christmas cheer even further, this season, they're going to be doing a special Christmas menu that has rum cakes, gingerbread houses, chocolate sculptures, and special Christmas cookies. We know where we're heading for a sweet fix this winter.
What Could Be Better
It's a bummer that they have only one branch in Delhi. We'd be so happy if they showed some love to the rest of the city, too.
More Information
Georgia Dakota
Nearest Metro Station: HAUZ KHAS