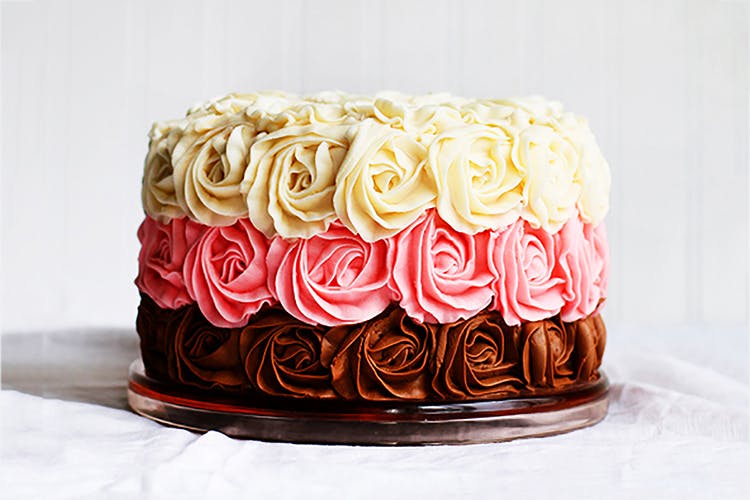 From Caramel Nut Cake & Exotic Flowers To Personalized Gifts: Make Your Loved Ones Feel Special With These Gifts!
Going through that classic last-minute what-to-gift dilemma? We've got your back, fam! Whether you're celebrating your anniversary or a birthday party or simply in the mood to surprise someone special, IGP will help you take care of everything right from cakes to flowers to cute hampers.

Sweet Paradise
Sure, we can never find a cake as sweet as yourself BUT we have the next best thing to give you as an option for a gift. Gift your sweet tooth fanatic a variety of cakes from IGP that are baked with the best quality ingredients. There are options ranging from chocolate to vanilla to fruitcakes. Take your pick!
Love Wrapped In A Bouquet Of Flowers
There's no better way to make someone feel special than by giving them flowers. Avoid the inconvenient trips to florists trying to figure out the perfect bouquet and browse through the exclusive flower arrangements available on IGP website.
#LBBTip: Add in a card from the website to make the surprise even more special.
Mix And Match To Create Hampers
Want to go the extra mile and send a bunch of goodies to the birthday boy/girl? You can add a variety of unique gifts, freshest cakes and flowers; create a big hamper and deliver it at your address on the same day! Yep, there is free shipping, on the same day all over India.

So, We're Saying…
Why go through the trouble of spending the entire day in markets and malls hunting for that perfect gift when it can be delivered to you right at your doorstep for FREE on the SAME day no matter where you are in the country?
IGP has totally got your back when it comes to ordering unique gifts for any kind of occasions. From adding a personal touch to your gifts to satisfying your sweet tooth, IGP has a variety of options that you can pick from without worrying about not being able to pre-plan gifts for occasions.
More Information
Comments