Pin It Up: These Nose Pins By Benaazir Will Amplify Your Everyday Look!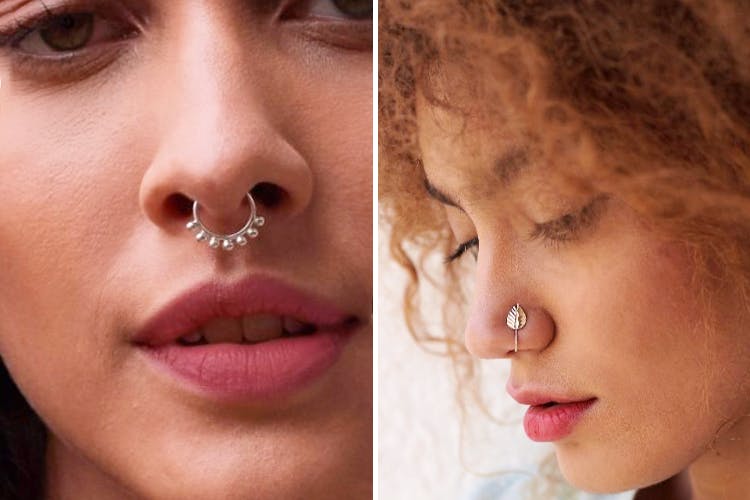 Shortcut
If those generic stone pins just don't cut it for you, you'll fall in love with Benaazir.
What Makes It Awesome
When we discovered Benaazir, our hands went straight for the pin on our nose, which we then tried to yank out for being so stupidly generic and small, it might as well have not been there. While we failed miserably at the nose pin removal, our happiness for having found these beauties knew no bounds.
Playing on textures, enamels, and pearls, these nose pins are just the right size between taking over the face and disappearing completely. Leaves, flowers, paisleys and spirals are some of the many nose pin motifs they stock. We have a soft corner for their gold-plated nose pins that are truly stellar—perhaps, the only ones we'll consider (actually, love) wearing before even turning 40.
If you're not a fan of nose pins, check out Benaazir's earrings, pendants and edgy rings.
Pro Tip
Don't have a nose piercing? They've also got clip-on versions of most of their designs.

Comments