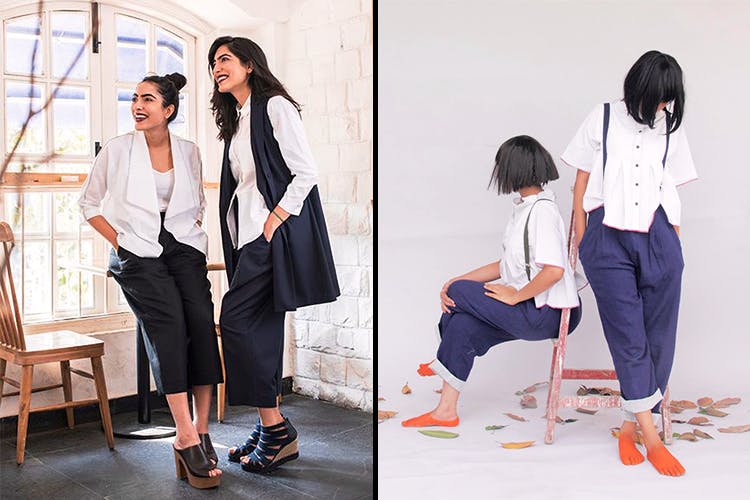 Basic Is Boring: Revamp Your Work Wardrobe With These 5 Indie Brands That Don't Play By The Rules
Run-of-the-mill clothing not your style? For those of you who love Indie brands, your wardrobe doesn't have to take a hit when it comes to your workwear. We've listed five Indie brands that have gorgeous workwear, so you don't have to be wearing what everyone else is.
Runaway Bicycle
They promote ethical, sustainable fashion, and their designs are a breath of fresh air. With breathable fabrics like khadi, handwoven cottons and linen, the Runaway Bicycle has some fabulous workwear you'd want to check out. Their flowy dresses, straight-cut pants and boxy shirts are simple, yet make a statement with their clear lines and soft tones.
Shop for their collection here.
Anomaly
Well-tailored, crisp clothing that mean all business, Anomaly has a range of aesthetic workwear that you can still step out in for post-work drinks. Their collection features a lot of navy blues, blacks and greys, their striped shirts and jumpsuits are pretty chic, too. They've got single pleat pants, crisp shirts and  sleeveless blazers that we're especially eyeing.
You can shop for their collection here.
Nicobar
Nicobar's clothes are absolute stunners. They've got some really nice, comfortable pieces for workwear that are made out of breathable fabrics like cottons and linens. Their straight culottes, button-down tunics, Mandarin-collared tops and mid-length kurtas should find a place in your summer wardrobes.
Check out their collection here.
The Label Life
The Label Life is a lifesaver when it comes to looking for workwear, thanks to their extensive website which has clothing, shoes and accessories. They have formal blouses, blazer dresses, pleated trousers and shirts that work well for formal wear. They have a great collection of brogues and heels, too. Keep an eye out for their matte gold accessories – they're stunning.
Check out their collection here.
Morphe
Their bold, edgy clothing made us fall in love them. Morphe is perfect if you want to experiment a bit with your workwear. Their clothing comes in dark neutrals and earthy tones. They use a lot of ruffles, A-line skirts high-necks, anti-fit silhouettes and shirt-dresses.
You can check out their collection here.
Comments