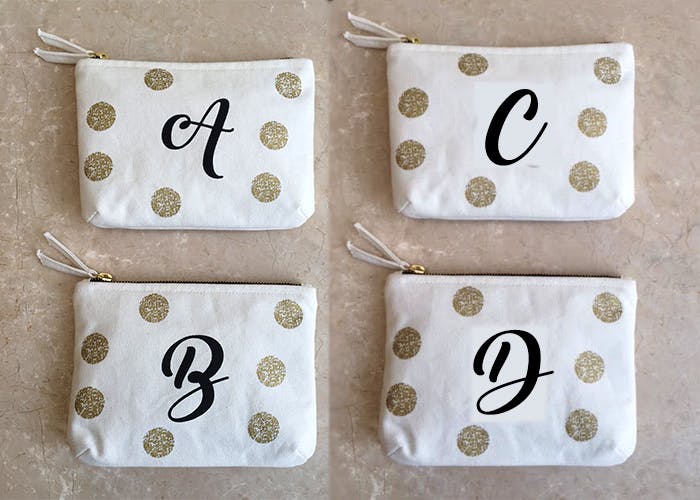 Looking For Customised Merchandise? The Initial Studio Will Hook You Up
If you've been looking for personalised and customised ANYTHING, The Initial Studio (TIS) needs to be on your speed dial. From making customised sunglasses with a # of your choice, travel pouches, diaries, mugs, totes and the likes, to making customised Star Wars themed tie's (seriously!), TIS makes a mark with their impeccable service, attention to detail, and a final product that doesn't look like a cheap Chinese knock-off.
What makes it to our Little Black Book? Their customised pouches, which you can initialise and show-off as your own. You're getting this LBB Special, before anyone else.
What Are You Getting?
Pick your initial, or that of your BFF, cousin, whoever you like and get your customised pouch delivered right to your door.
Each customisation is hand-done, with words in a glossy gold. This deceptively spacious canvas pouch is perfect for all your essentials and will fit perfectly in your handbag. Grab yours now!
Also On The Initial Studio
Comments