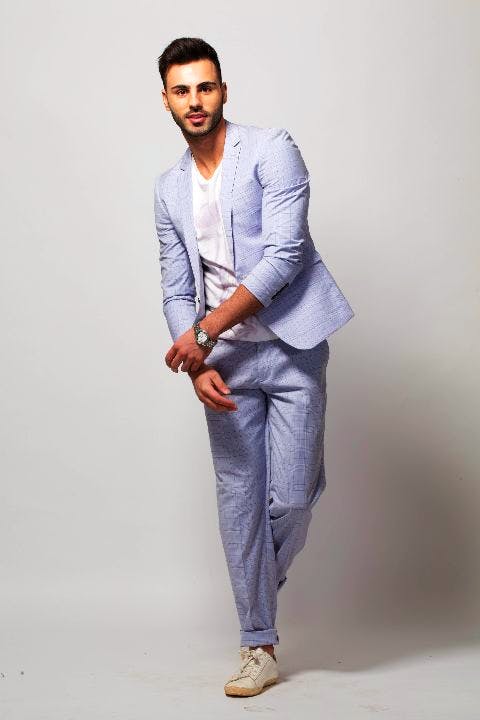 Special Occasion? Here Are The Best Places To Rent Men's Suits From
There are a ton of places that rent out pretty lehengas and ethnic wear for women. But not much is said about suit rental services in Delhi for men. Which is why, we're giving you a list of places that men can rent suits from.
Flyrobe
At Flyrobe you can get anything from a basic black suit to a snazzy pinstriped blue suit. They've got beige suits, and cocktail party tuxedos, in smooth navy blues as well as green plaid patterns. They even have semi formal suits for all of you laid back guys out there. Their rental service costs around INR 1000.
Stylobe
Stylobe is a good place to rent from if you're looking for Ethnic wear, rather than western. They've got nice sherwanis and dhoti kurtas to choose from. Mostly though, they've got very loud sherwanis, so we suggest you take your time in making a mindful decision (especially if you enjoy much simpler designs). Their rental service starts from INR 2800.
The Clothing Rental
This rental shop has beautiful and suave pastel and floral printed suits for men. We believe these are worth taking a look at and considering to wear. Although, for those of you who like sticking to basics, they've got a great collection of basic black, blue and grey suits as well. We personally love their double breasted Navy blue and single breasted pastel pink suit, they're sight to the sore eye while constantly seeing basic colours and designs for men. Their rental service starts from INR 3000.
Rent It Bae
These people have got great sherwanis as well as tuxedos and suits to rent out. Though, in terms of western wear we like the tuxedos they've got above the basic suit. For sherwanis, their renting services are a little pricey but mostly worth it (starting from INR 6000). Where as their suits and tuxedo rental services start at around INR 2500.
Comments