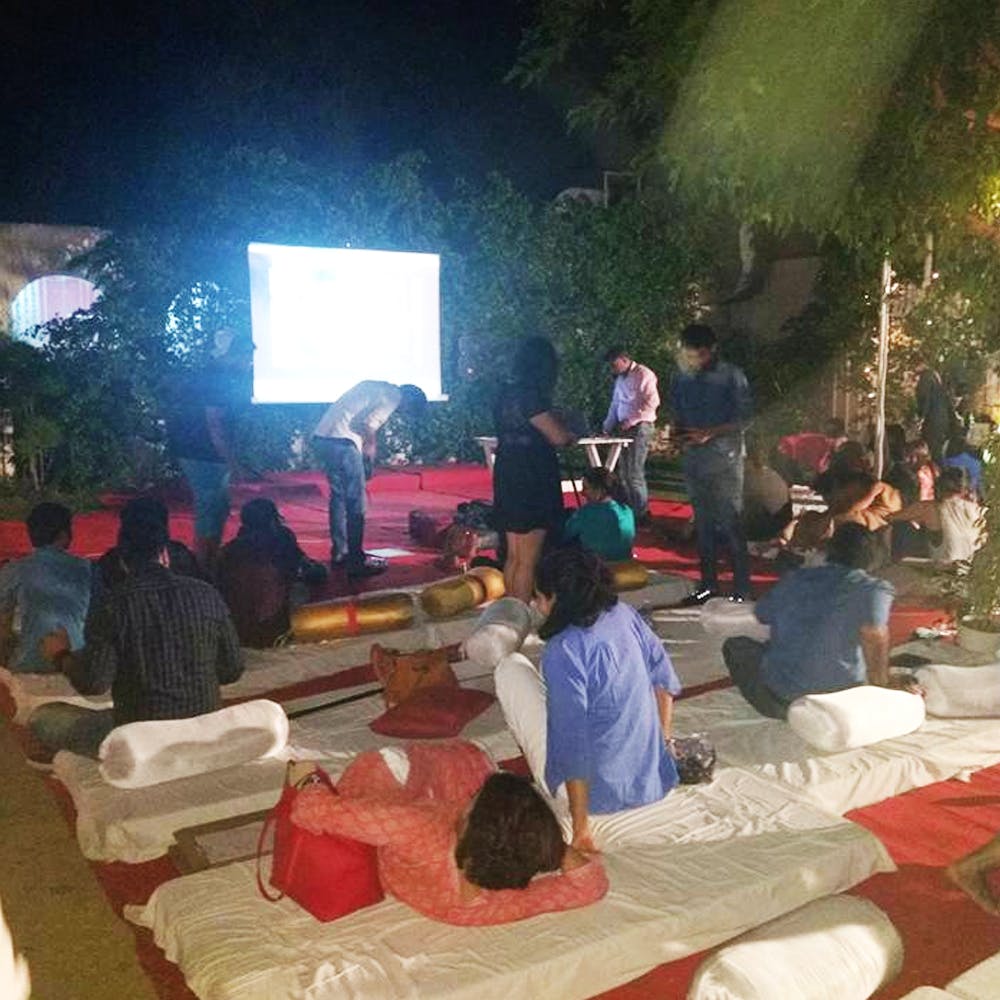 Screenings In A Garden & Movie Marathons: These Movie Experiences Will Make You Forget Theatres
The movie buff inside getting the best of you? In addition to the gold classes and balcony seats of the world, there are some places in our city that host some of the most unique movie screening experiences. Check them out…
Japan Foundation Cinema Club
Japan Foundation Cinema Club in Lajpat Nagar is a culture hub and cinema that screens some of the most unique Japanese movies. They have a 'theme of the month' on which the movies are selected. The screenings happen usually on the weekends (Friday and Saturday), but very rarely on a weekday or two as well. Yep, the movies have subtitles and entry's completely free.
Korean Culture Centre
Movie friday a thing with the gang? It's a thing at the Korean Culture Centre, too! Coincidence? Luck? Your chance to catch some amazing Korean cinematography? You know the answer. Don't worry, all the movies have subtitles so you don't sit there all clueless. Watching a Korean movie for free to kick off the weekend sounds like an awesome idea to us.
American Center
American Center doesn't just host movie nights, they host 2-day marathons and showcase the best of the lot—think Oscar nominees and winners. Their movie screenings happen about once a month and attract a big crowd, so make sure you're up-to-date with their schedule.
Cafe Soul Garden
How about open air screenings? Catch some amazing movies sitting on mattresses in a perfect, night time setting at Cafe Soul Garden. They screen movies usually on Fridays or Saturdays. Be sure to follow their Facebook page though as all the details about the screenings are posted there.
Comments