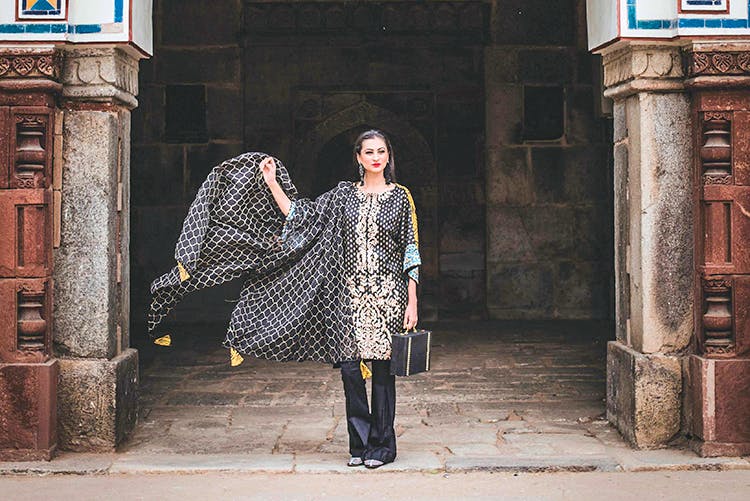 Pakistani Fashion Delivered To Your Doorstep With Lala Textiles
The Scoop
Lala Textiles founded the grounds for Pakistan's fashion & textile industry back in 1947. It encompasses sought-after brands like Sana & Samia, Dahlia, Lala Signature & many other popular Pakistani brands under its wing. They are regulars at PFDC Sunsilk Fashion Week and Fashion Pakistan Week, as well as at exhibitions and shows across Europe, India, and the Middle East.
The Style
Lala Textiles is known for its rich fabrics, meticulously placed designs, trendy silhouettes, and youthful prints.
What We Love
Lala's Festive Eid collection from their brand Dahlia. The juxtaposition of colours, ideal contrast of prints on the front and back, bootleg pants, and jacquard embroidery. One can wear it with or without the chiffon dupatta it comes with.
We love the fact it comes all the way from Pakistan! #crossborderlove
Who Is It For?
Lala's wide range in ethic wear has something for everyone, from festive to everyday wear. It is a delight for all young professionals, college goers, brides-to-be—basically anyone who loves to wear something new and something different. These are not completely traditional but absolutely stylish!
Comments