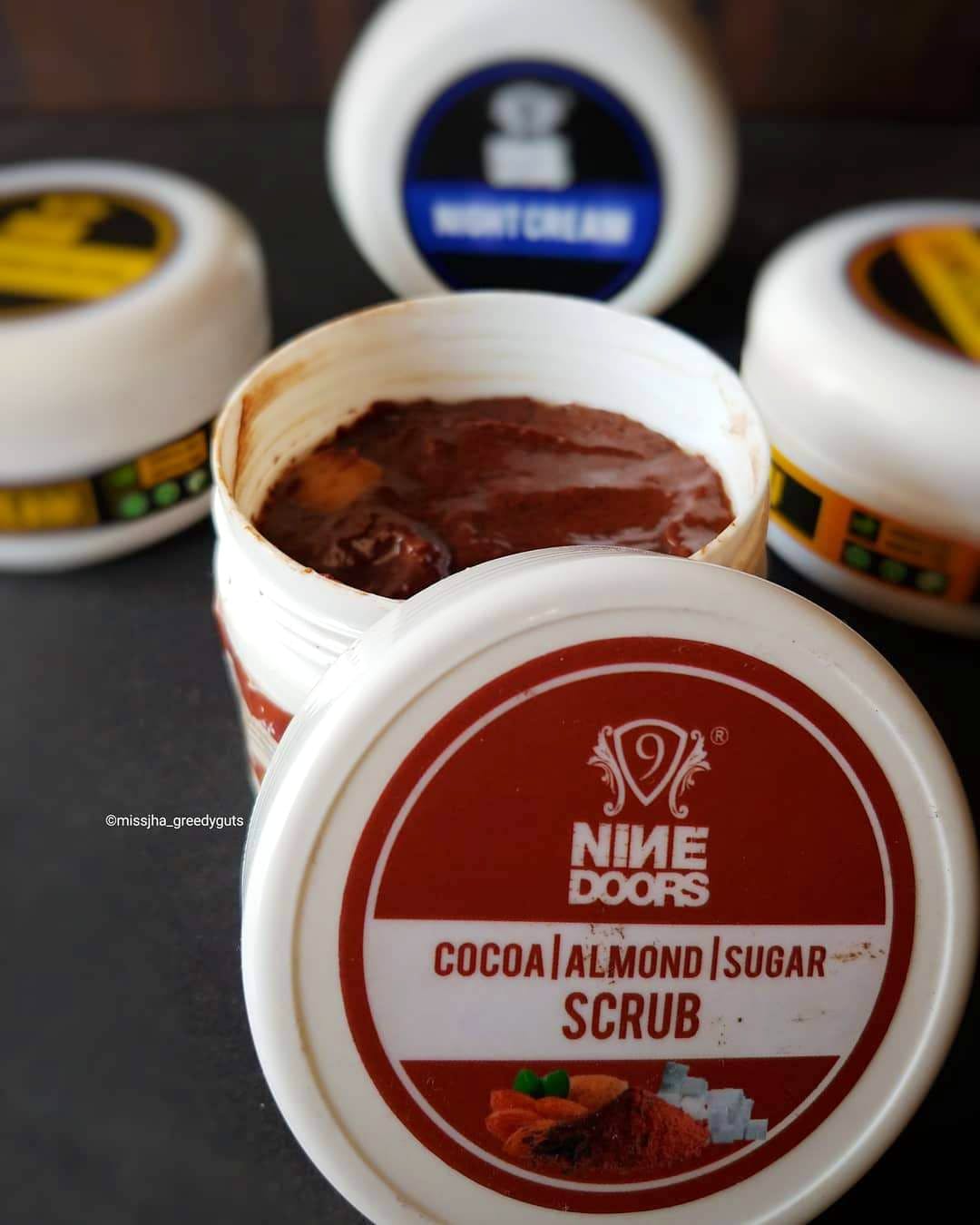 Stay Natural With These Products From Nine Doors
What Makes It Awesome?
Recently tried these homemade scrubs which constituted natural coffee, walnut, sugar and chocolate. Unlike other scrubs, scrubs from Nine Doors were a little runny, had chunks of nuts in them and left a bit of oil after washing face. Probably because these are made using only the gifts of nature. Due to this characteristic, it also helped hydrate my skin deeply and worked as a good moisturizer as well as post washing face. The other Summer essential product of there was natural sunscreen made with a blend of oils such as almond, olive and sesame along with natural turmeric, green tea extracts. It has a very pleasant smell and helps prevent sunburns as well as premature ageing of the skin.
What Could Be Better?
The big nuts chunks inside the pack seemed redundant as we can't use it to rub it on the face.
Comments