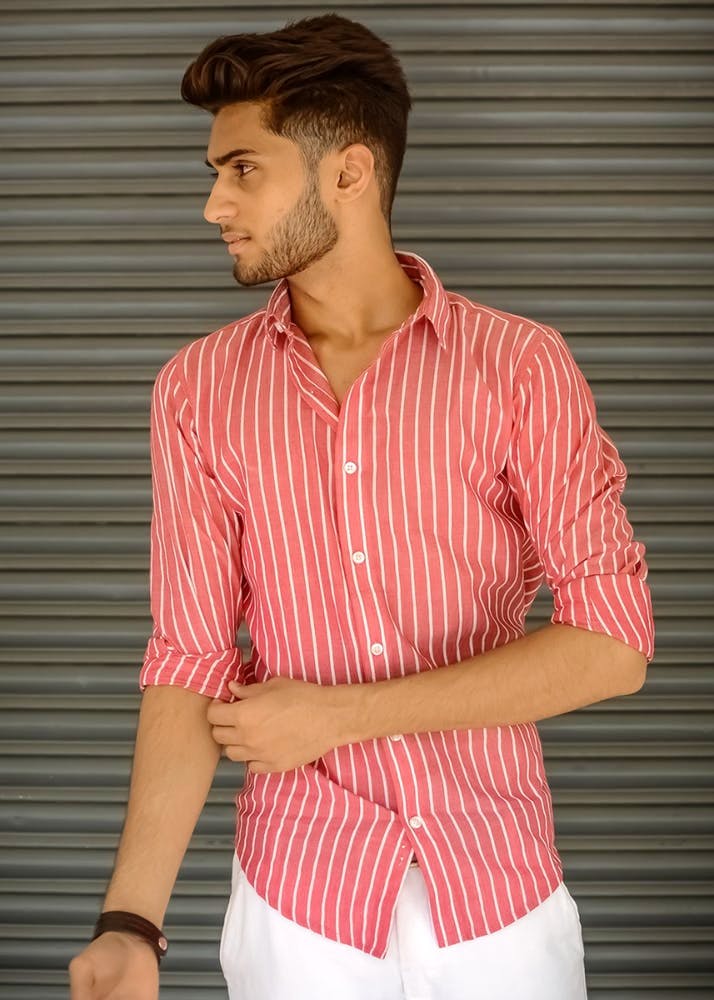 Stripe Right On These Awesome Shirts For Men
Bored of your same old shirts from the Zaras and H&Ms of the world? We feel you. Check out these awesome styles by #madeinindia brands:
Contrast Stripe Round Neck Shirt
Made with 55% hemp and 45% organic cotton, this shirt is all set to be your summer best-friend. It feels really light on the skin (and the eyes) and works perfectly for bougie events like a sundowner weekend party, housewarming, you get the drill. If you check out the image, the detailing will definitely catch your attention - it's SO well done. The round neck is different from the collars we generally wear, and the soothing peach-white combo is everything.
V Neck Striped Hem Shirt
Take a greener route to fashion with B Label's #awesome shirts! They use hemp in all their clothing and you must know, hemp fibres are thermoregulating (keep you cool in the summer and warm in winters). They're also odor-resistant, get softer with every wash and keep the colour as fresh as new. Get your hands on this classic V-neck shirt with trendy stripes. They've got sizes up till 46 but mind you, they're selling out fast!
Stripes Notched Collar Shirt
Bro, if you're all for low-key clothing - this deep collar shirt is a great choice for you. The stripes are in subtle colours and the style doesn't come off as too bold. Featuring short sleeves and a breathable material, this will surely keep you comfortable in the heat too. The best part? It's really easy to pull off and looks dope with pretty much everything.
Handblock Stripes Printed Casual Shirt
Rock that pinstripe look with this smart number that works for both regular wear as well as brunch out with the squad. The double-breasted pocket detailing on this casual shirt is something we love. We also love that the stripes are handblocked printed.
Handblock Cactus and Stripes Printed Casual Shirt
Adding a twist to the regular stripes is this shirt that features cactus prints too. It's definitely an option that you need to have in your wardrobe, if you love some fun prints. Pair it with chinos and step out with the boys. Or add some quirk to your Friday look at work.
Comments