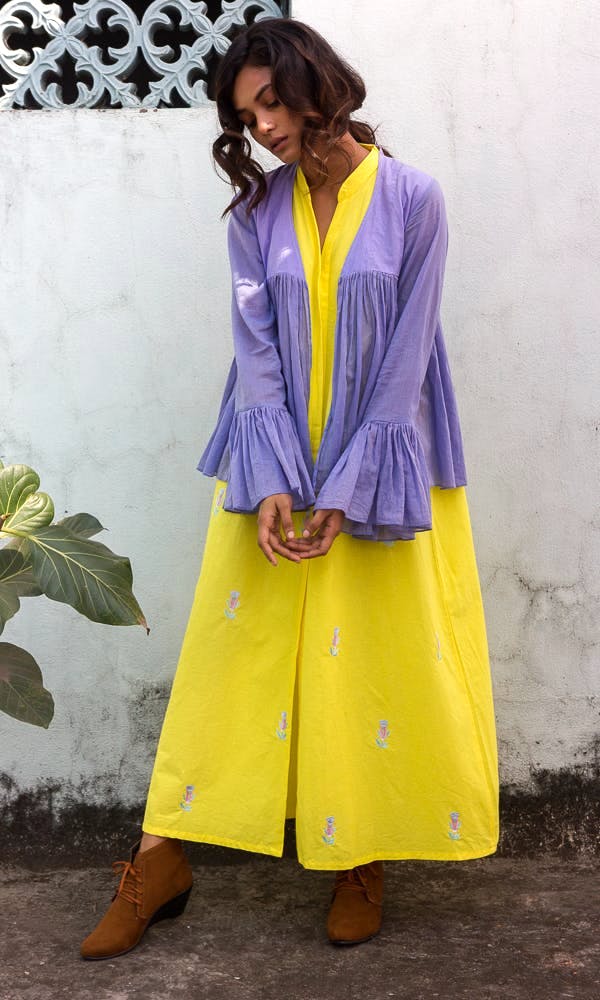 The Ultimate Leo Gift Guide
If you have a Leo for a friend, significant other, mom (or in my case, all three) - you know they're a sucker for all the pomp. To help you nail the perfect celebratory gift for the lions in your life, we've compiled a hit list of must-haves the vivacious sun sign is sure to love.
Mineral Stone Wheel Drop
Trust me, Leos are far from wallflowers, so don't be afraid to gift a lion bold accessories. In gold-plated brass, these wheel-drop earrings feature genuine mineral stones and are handcrafted by local artisans.

Blue-Grey Jacket With Yellow Flared Dress
This clever and curious sign loves to be ahead of the crowd and we all know about their undying love for all things bold & bright. If your BFF is hooked to high-street fashion, get her this jacket and dress set stat. The supreme quality and chic style speak decadence like nothing else.
Red Stone Whale Necklacce
Fiery, ostentatious details make Leos so happy. This delicate bracelet features agate stones and a sleek metal chain. Make their Minakari heart happy without burning a whole in your pocket.
Yellow & White Stripes Backpack
Yellow is a lucky colour for Leos and you know how they love being on the cutting edge of new happenings... Stripe right on this spacious jacquard bag that comes handy on days you need to carry your life with you.
Tassel Border Modal Saree
Rakhi's right around the corner and if your mom's still undecided on what she's gonna wear, get her this beautiful modal saree. Inside info: It just dropped on LBB and is already selling out fast! ICYMI: It has cutesy, vibrant tassels on the border and looks great with a slew of colours - red, white, yellow, golden, take your pick (or hers).
Ask Divita a question