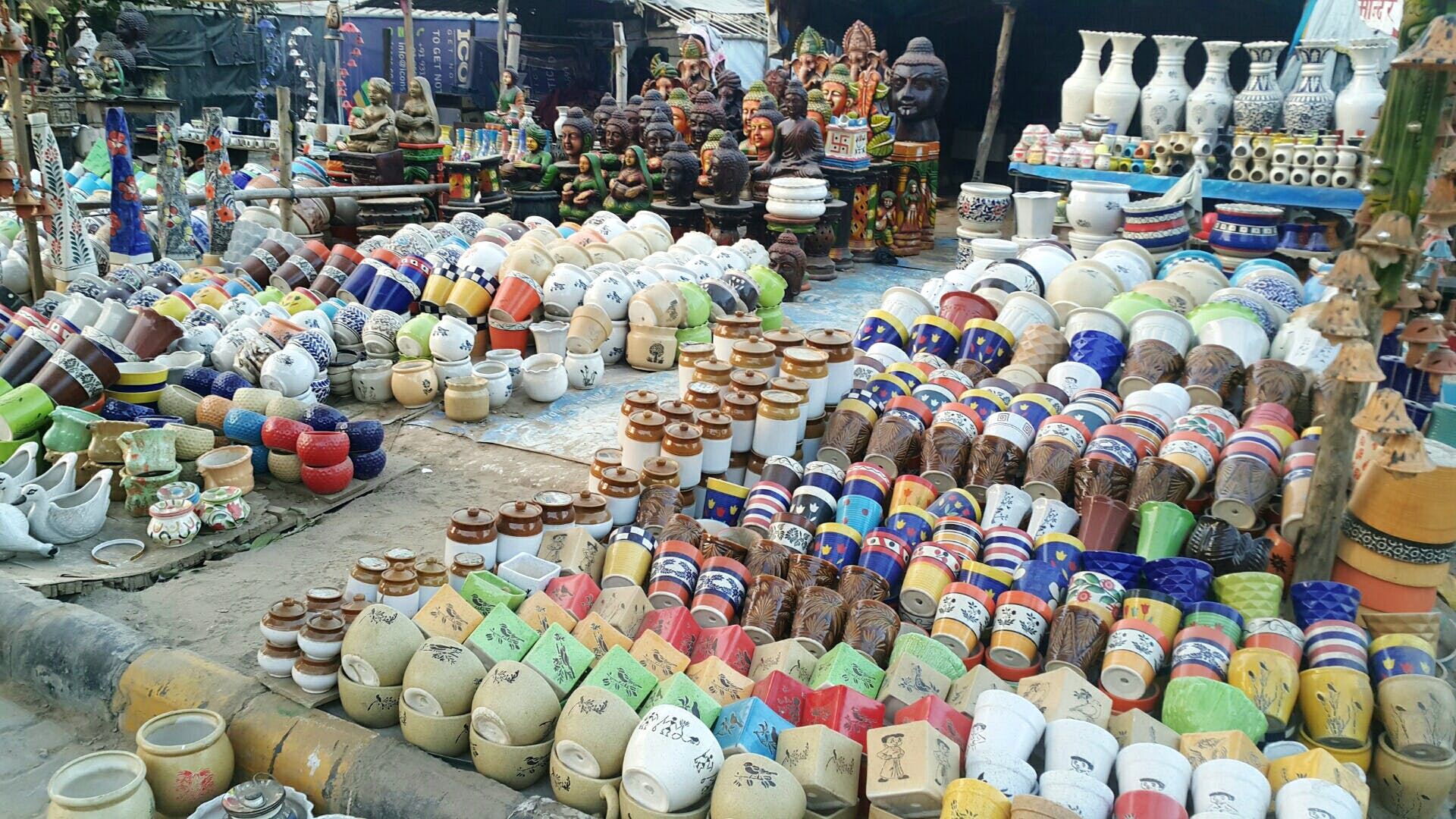 This Flea Market In Gurgaon Has Stunning Ceramics, Mirrors & More
What Makes It Awesome
I stumbled upon this market while driving through Sector 56 on my way back from the Tau Devi Lal biodiversity and botanical garden, which is just next to the market. The first thing that hits you is the sheer size of the market. There are rows and rows of colourful handcrafted pots and plates, wooden furniture, clayware, lamps and mirros. The pottery here has my heart. It's of very good quality and comes in great variety. The designs could belong in upscale home decor stores such as the Home Centre, no exaggeration! Planters, pots, and vases of all kinds and sizes are available here. Those fond of gardening are going to love this place.
What's My Pro Tip?
You can bargain a little here (But not too much because these are hardworking folks who deserve to be paid well for their work).
Anything Else?
Fo those looking to purchase a new set of tea cups, dinner plates, pickle jars, or any kind of dinnerware, I highly recommend checking out this market. You'll get great variety as well as excellent value for money. I've endlessly scoured Amazon and Pepperfry for mug options, and how I wish I had found this market before I had already stocked my kitchen. The good news is that this market is a permanent fixture, meaning it's open year-round (despite being called the banjara market), so you can visit anytime. Also, do bring friends and relatives along; I'm sure they will love it too!
Also On Banjaara Furniture Market
Comments