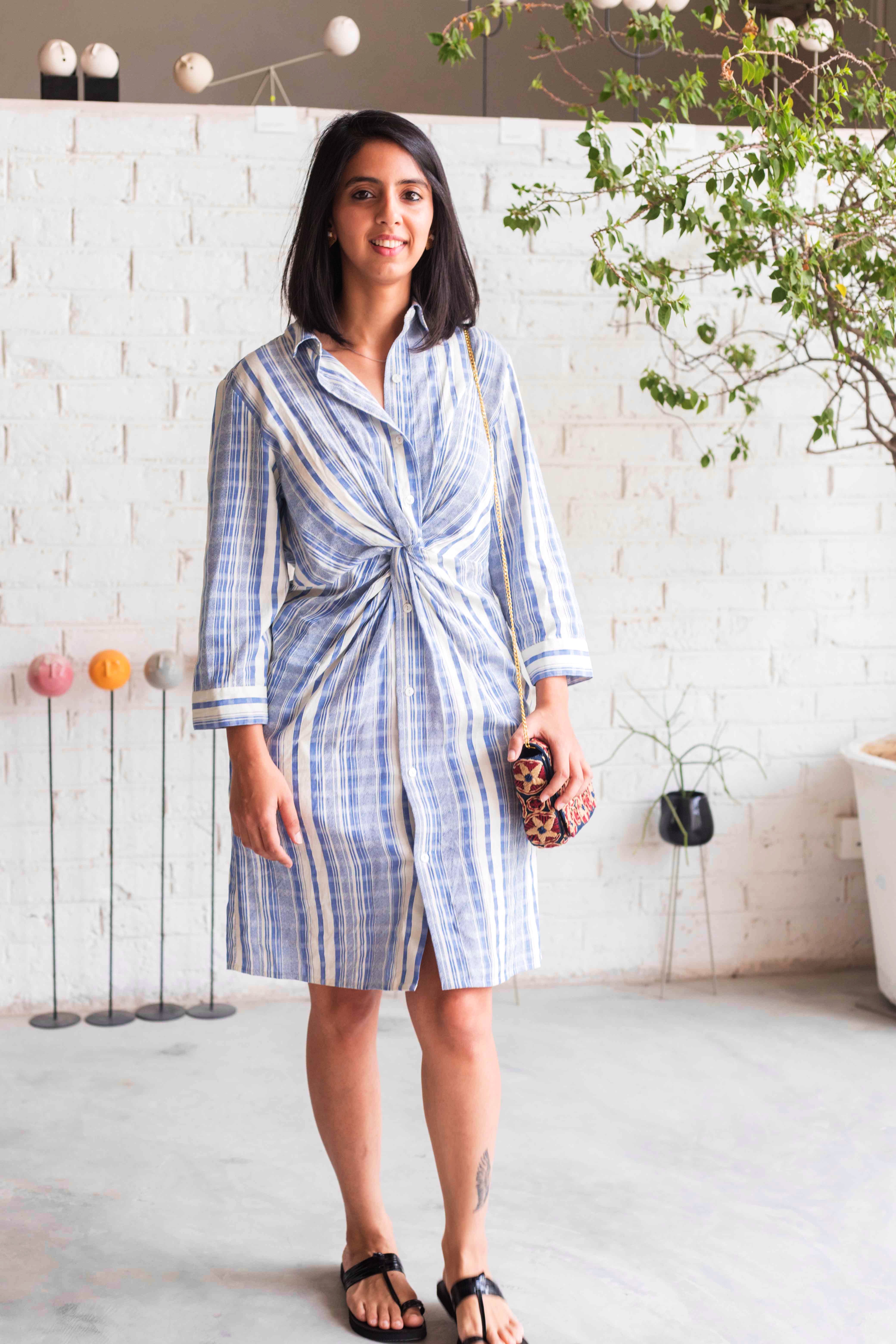 Cute Brunch Outfit Idea: What I Wore To The Grammar Room, Delhi
Putting a Sunday brunch outfit together equals emptying my whole wardrobe usually, and still not coming up with something half decent. So when I had to meet up with friends at The Grammar Room on Sunday, I luckily found all the inspiration I needed on LBB.
Scroll down to check out my easy, effortless look:
Front Twisted Striped Dres
Twist it like it's hot 🔥 I love love love this dress made by June Studio. It's super lightweight, feels great and the blue and white combo has my heart. The collars of this one make it stand out from all my other weekend dresses. Also - June Studio sends a cutesy rubber band for free with every order via LBB (yay!).
Handcrafted Metallic Leather Kohlapuris
I'm not big on kohlapuris but I simply couldn't resist these metallic ones. They come with a cushioned sole and are super comfy. And you can never go wrong with jet black, right?
Handcrafted Floral Work Embellished Clutch
For the longest time, I was scared of experimenting with different prints - but this handcrafted bag made by Diwaah adds the perfect pop of colour. It really made my outfit stand out and got me so many compliments!
Gold-Plated Moonstone Geometric Earrings
Since I styled it with a quirky bag, I wanted to keep it minimal with the earrings. And completed my look with these gold-plated earrings that feature a really nice moonstone. If you look closely, the gold-plating is beautifully textured and the vibe is really muted. It's really different from my usual hoops and so affordable, too.
Ask Sadhwi a question