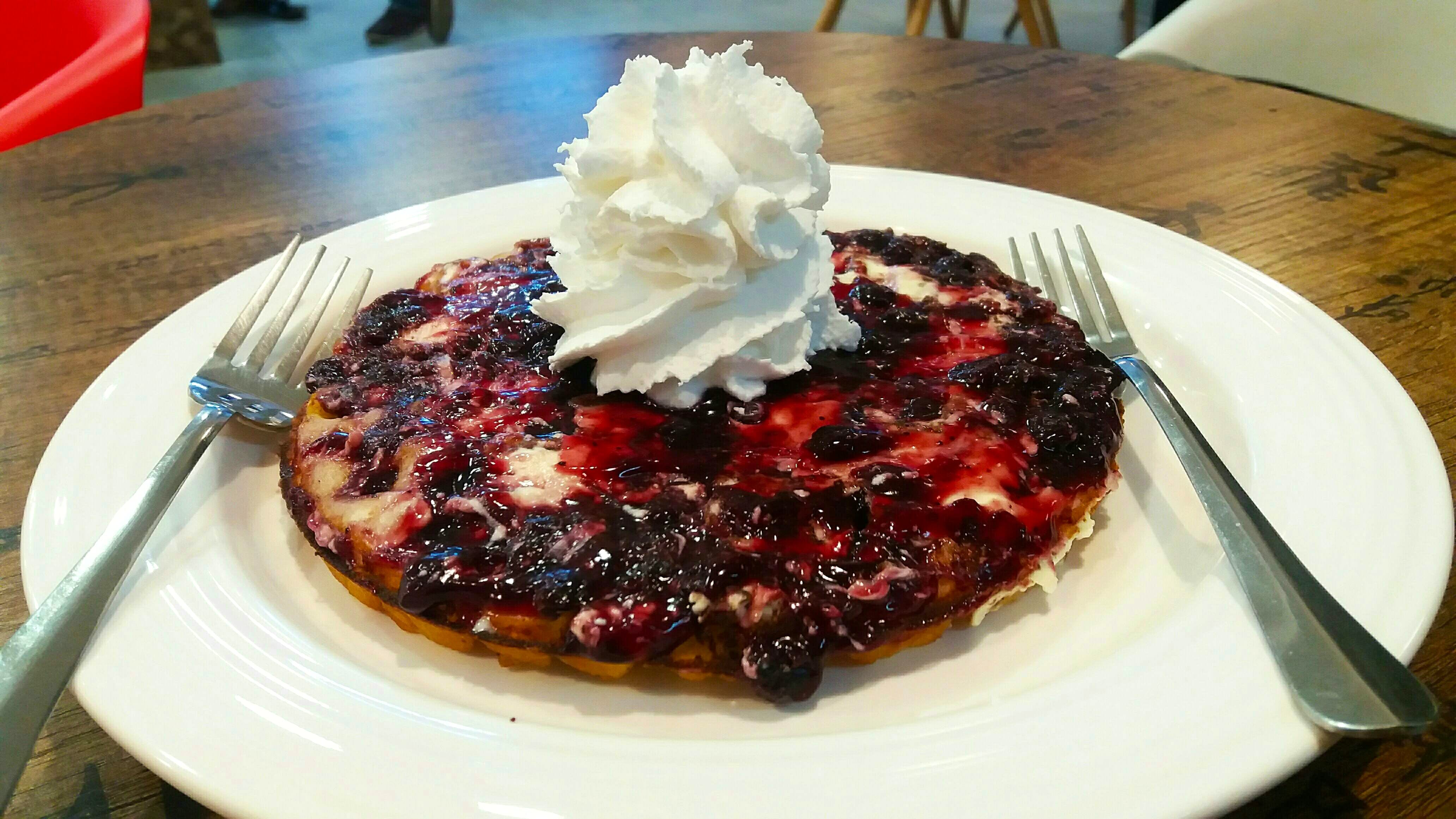 Got A Sweet Tooth? Then We Have You Covered
What Makes It Awesome?
It's never too cold for ice cream! 🍦 Visited Plush Creamery with a bunch of foodies yesterday. Let's begin! AMBIENCE- Spacious ice cream parlour which can accommodate around 30 to 40 people in one go. It has different pretty corners which I totally dig. This creamery is definitely a place you'd love to hang out in. FOOD- •Blueberry Cheesecake waffle topped with whipped cream: Fell in love with the bittersweet taste of the blueberry cheesecake. The waffle had the right texture and crispiness. Definitely recommended!♥ •Raspberry and Peanut Butter Softy: can naturally flavoured softies ever go wrong? Well, this tasted divine! Loved the creaminess and texture. You can have it in cups or cones (cones are made at home). This will not disappoint for sure! •Brownie Fudge ice cream: My absolute favourite! The crumbs of brownies were so fresh. Ice cream and brownies were blending in so well bringing the best Outta each other. The cone was crisp and flavourful! HIGHLY RECOMMENDED!🍦❤ The best thing about this place was that they know how sweet these dishes are supposed to be. They went easy on the sugar content making the customer eat the whole dish without binding their mouth. KUDOS!🎉 SERVICE- Staff was humble and quick. Loved their work. More power to you! All in all, 5/5. I'm surprised by this place. I'm not a sweet tooth but loved each and every dish they offered.♥
What Could Be Better?
They can add board games so that customers can have a good time playing.
Best To Go With?
Family, Big Group, Bae, Kids
Comments