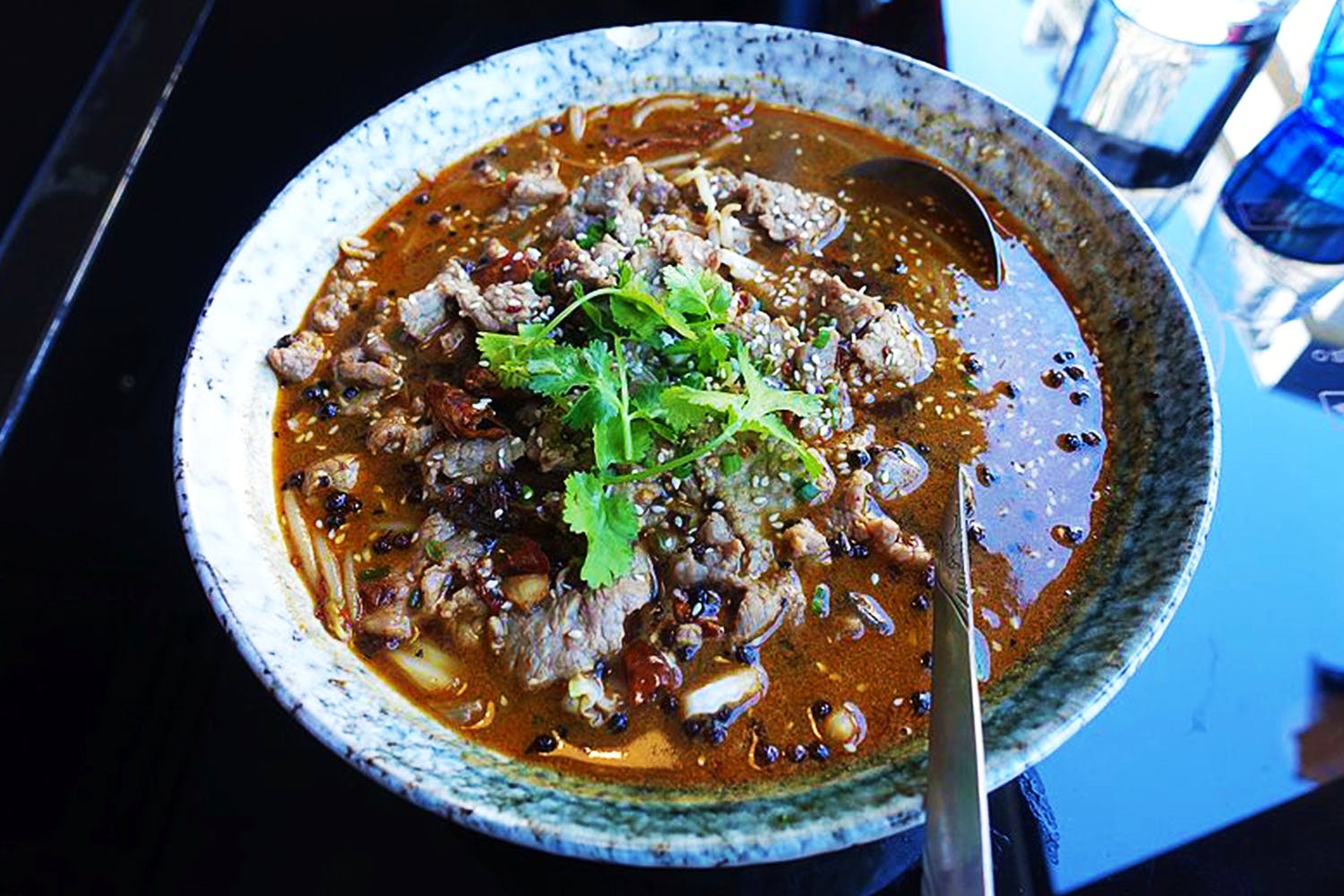 Butter Idli Dosa, Chocolate Waffles & Nihari Paya: Get Your Fix Of Best Breakfasts In Hyderabad
Whether you are new in the city or want to revisit the best breakfast places in Hyderabad, you're not too late to start. Knowing how much Hyderabad likes ample variety in breakfast, it's natural that we cannot stop with dosa or paya. So, here is a list of places that are sure to sort all your brekkie cravings.
Royal Tiffin Centre
If you're bored of the plain, simple dosas and idlis — get to Royal Tiffin Centre in Abids or Banjara Hills for bizarro versions of the same, and more. The Special Pizza Dosa, Pasta Dosa, Manchuria Dosa, Idli Butter Cheese Dosa will get you drooling. While here, also try their uttapams and upma. Although it may look sort of cramped, they have decent seating and have maintained cleanliness. It is also pocket-friendly, with prices starting at INR 25.

The Hole In The Wall Cafe
The Hole In The Wall Cafe is really a hole in the wall that opens up to a stunning cafe with rocky outdoors, table with swings as seating, interiors with books, and vibrant walls. We heart this cafe for its Veggie Pizza Omelette where egg acts like a pizza base with vegetables and olives as toppings and The Golden Frittata Mix (egg frittata with mushroom, jalapenos, spinach, and more). You can also choose between their Chocolate Waffles or Blueberry Cheesecake Waffles. But don't just take our word for it because this cafe has tons of breakfast options. Go eat and tell us what you like!
Iqbal Restaurant
Iqbal is a place that can be easily missed, but the aroma wafting out of the restaurant can be a game changer. This tiny cafe & restaurant opens at 6am and we cannot recommend their Irani chai and Special Nihari Paya enough, which are perfect morning kick-starters. While this is great for non-vegetarian food, we found it amazing for the vegetarian delicacies too. We tried the Saag Puri and Bagara Rice here and found them ridiculously delicious.

Santè Spa Cuisine
Walk into Santè Spa and get enamoured by the stunning ambience. The sunny, shady outdoor seating is flanked with greenery on all sides while the interiors are rustic and Zen-like with a giant Buddha picture. The breakfast at Santè Spa is rich but healthy. Right from Activated Charcoal Bread Basket to Matcha Pina Colada Smoothie to the best pancakes in the city, this place will keep beckoning you for more. Ask for an upma made with quinoa and broccoli or Chicken Masala Omelette that's served with baby potatoes and toast. The coffee machine can have a starting trouble first thing in the morning, but patience is the key, my friend! Also, this is where you should be for spotting celebrities and all.

84 Anjuna Shack
Want to gorge on a delicious breakfast in Goa but cannot? With 84 Anjuna Shack, you just might be able to. They serve a large one called Yawn English Breakfast that comes with a sunny-side-up, bacon, sausages, grilled mushroom and tomatoes along with baked beans on a toast. Plus, juice and coffee or tea are a part of this. Sorted, no? This opens up at 12 pm, so it's mostly a late breakfast that you can do over the weekend.

Minerva Coffee Shop
If there is one thing that takes us back to Minerva it is their Rice Pongal. Served with spicy tomato chutney (which is more of curry with onions and mirchi) and raita, this dumpling of pongal is perfect if you're craving something authentic. Go here for this dish and filter coffee, and start your day right. If you're a chutney lover, be sure to ask for their coconut chutney.

Pulp Pressery
Located in the lanes of Jubilee Hills, this garden cafe can give you major health goals. While we tried the Organic Poha and Oatmeal Pancakes, it was the smoothie bowls that we found fetching. The Avocado Breakfast Smoothie Bowl is a good blend of avocado, banana, spinach, and chia seeds. We loved how it had a mix of different flavours – while the avocado and banana made for a sweet bite, the spinach gave a tinge of tang that we loved between bites. The chia seeds and almond flakes made for a good crunch. This dish is very filling and we recommend you opt for their regular bowl instead of the large one unless you want to ditch lunch.

Comments