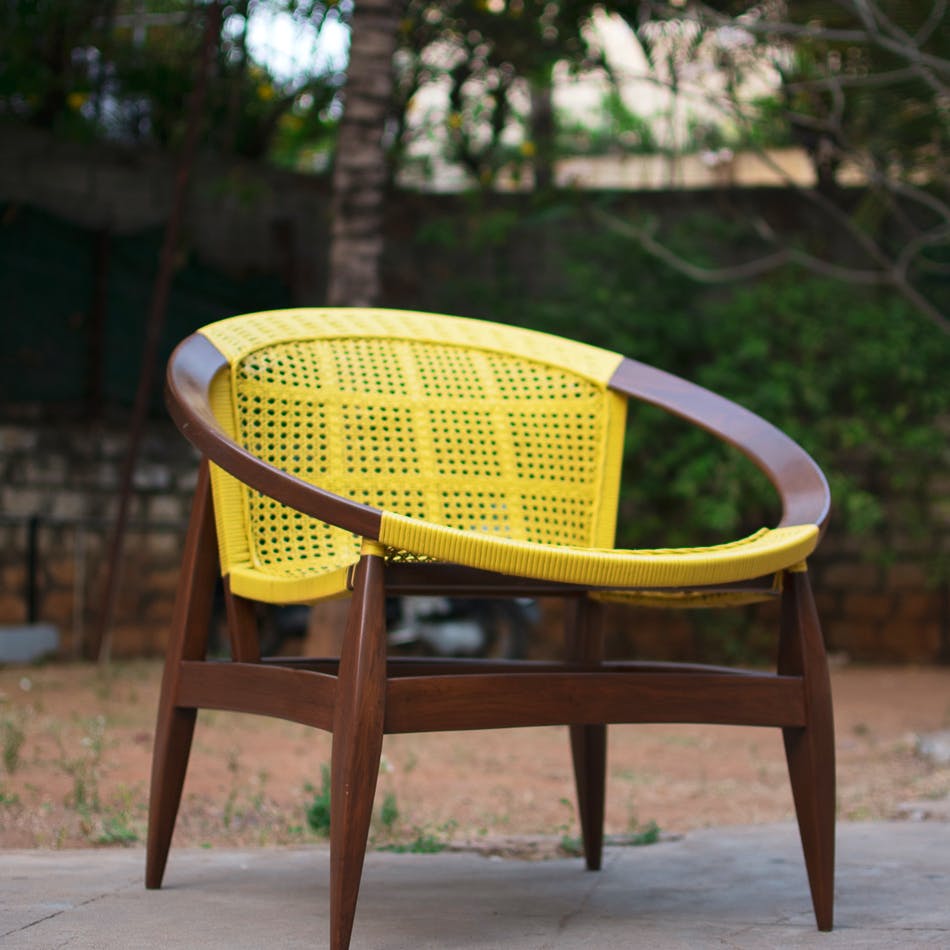 Doing Up Your Home? Here's A Guide To Hyderabad's Best Furniture Stores
Bought a new home or planning to transform your home from drab to fab? We know the drill — finding the right furniture that fits your budget or taste can be quite a task. As you know, we are good at taking those tasks upon us — here's a list of the best furniture shops in Hyderabad.
Wood Style Furniture
Wood Style Furniture is a 30-year-old store on Road No. 2, Banjara Hills. Bringing the best of both worlds, these guys make both contemporary and period-style furniture. Yup, they make antique-inspired and intricately carved furniture. Looking for old school bookshelves or beds? They've got it all. Plus, their mirrors and tables are stunning.
Danube Home
Danube Home in Sarath City Capital Mall is where you can load up on home decor in vibrant colours, kitchenware that makes cooking seem more fun, and furniture that lends a contemporary touch to your home. Whatever is your style — we love how Danube caters to minimalists and Pinterest fanatics equally. From great textures on paintings to mirrors (made from metal, wood, and clay), everything is curated to match different tastes, pockets, and priorities. The garden decor is quite vast. In fact, you can transform your entire patio or balcony area (no matter what size) with the products from the store.

Urbane Home & Garden Furniture
Urbane Home & Garden Furniture in Jubilee Hills is a delight to even look at. They've got a large patio-like setting where garden decor like swings, vases, table-and-chair sets, stone carved pieces or vases are put up. Gawk at them or step inside to spot home decor accents and furniture. These pieces will surely make your home opulent.

TimberCraft
TimberCraft in Jubilee Hills makes legit lit teakwood products, and if you are planning to do up your home in all-things wooden, start here. From sturdy beds and shelves to drawers and side-tables, they make it all. Their classic wardrobes can jazz up your room, and they are open to customisation too.
N Square Studio
Run by Nikita and Nitisha Popat, N Square Studio is a Hyderabad-based brand. This studio has artisans who handcraft stunning and minimalistic furniture. From coffee tables and ottomans to trolleys and armchairs, their classic pieces can transform the entire look of your home. They have a website where you can check out the designs and order online too.
The Antique Loft
The Antique Loft is a 25-year-old iconic store located in Banjara Hills. Known for restoring antique furniture, these awesome folks are pros at crafting wooden furniture. Whether you're looking for an old-style Pandirimancham or wine holders, they cover every spectrum of awesome. We love their carvings and you should definitely check out the bookstores.
Wildflower Furniture Studio
Tucked in the quieter lanes of Jubilee Hills, Wildflower is a hidden gem of a home studio. As you walk into the studio, you are welcomed by Suhitha Uddaraju and Padma Kanumuru, a sister-duo that runs the studio. Take up on their offer of touring the studio and you will stumble upon a fine array of tables, various types of chairs, and tables. The first thing that caught our eyes is a table that's made up of over 3,000 vintage coins. Check out a colourful side table where the tabletop is made up of beer caps. They've got rocking chairs with crochet work, handpainted chairs with floral cushions, and traditional rocking chairs that remind you of your grandpa's home.

Inheritance - Fine Furniture & Decor
Inheritance is a three-storeyed home studio in Yapral that houses classic pieces of furniture, paintings, and decor accessories. When you walk into the studio, the soft lights and bespoke home decor items that are plucked right out of a Ruskin Bond's book will leave an impression on you. Each floor has a diverse section of items and for the convenience of the customers, they are decked in living-room and bedroom format for you to visualise your space. But if you're looking for more, they are also experienced in interior designing and can transform your home to your taste.

New Bharat Cane Furniture Works
The entire stretch of a street in Narayanaguda is swamped with cane furniture works and New Bharat Cane Furniture Works is one of the best stores out there. They make cane sofas, chairs, shelves, and accessories. They are also open to customisation so if you like something online, these guys can make it for you.
Ancient India
Ancient India in Banjara Hills stays true to Indian roots by handcrafting timeless furniture. Find elephants embracing your coffee tables and handpainted carved drawers. It's almost like you're walking back in time when you step into this store. They have distressed furniture and home decor accents too.
Amar Handicrafts
Amar Handicrafts in Banjara Hills is one of the oldest furniture stores to make handmade, custom furniture that makes a space all the more charming. With attention to detail, the furniture has contemporary as well as old-school designs. Think carved garden furniture and old ornate sofa frames. Although the store deals with all kinds of wood, most orders are for teakwood which is used for both furniture and carvings. We are rooting for the statement chairs and seating here, but their wood carvings (made from rosewood/teakwood) are also worth a mention because you can use these as decorative wall hangings, picture frames, and mirror frames.

Comments