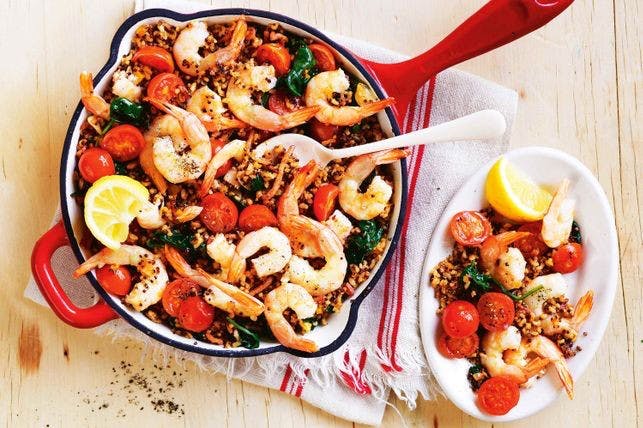 Ticket To Goa: You've Got To Try The Goan Delicacies At These Restaurants
The best part about Goa (besides cheap alcohol and beaches), is its food. While we cannot visit Goa whenever we crave Goan food, we recommend hitting up these restaurants in Hyderabad for Goan food or ambience.

84 Anjuna Shack
The first place that comes to our mind when we talk about Goan food in Kondapur is 84 Anjuna Shack in Kondapur. Known for its Goan flea market vibe, this place is decked up like a shack, the outdoors are lit and the indoors come with homely furniture and wall art. Three things to try: Spicy Goan Wings, Pork Vindaloo, and Goan Thalis. They've got Bebinca (a popular Goan dessert) too.

Calangoat
Calangoat, located in Jubilee Hills, will immediately transport you to Goa with its quirk ambience and atmosphere. You might not find your favourite Fish curry here, but the fish cakes and prawns fry are to die for. While we're not keen on making this our regular hang-out, this resto-bar has Ladies Night that we recommend hitting up with your girl squad.

Farzi Cafe
Does Farzi Cafe really need an introduction? From lit events to great fusion food, Farzi barely disappoints. Though the place is extremely famous for its Biryani and Parle G Cheesecakes, what most people don't know is their special item – Goan Prawn Curry served with Coconut Rice and Onion Kachumber. A total winner this is and if you happen to be at Farzi, try this. In fact, this aromatic Konkani dish is worth a drive to Farzi, right now.

Firewater Kitchen & Bar
Firewater in Hitech City is one of those hidden gems that everyone knows about but only loyalists know what's best. Apart from their regular dishes, they've got Goan Fish Curry that we recommend eating with rice. Comfort food done right!

The Fisherman's Wharf
If you want to break visiting a chain of monotonous cafes, Fisherman's Wharf in Gachibowli is where you should load up on epic Goan food. The ambience is designed to mimic the shacks on Goa beaches. Their Mushroom Tonak, Vegetable Homman, Masala Fried Crabs, and Chicken Vindalho are easily the superstars of their menu. When you are done with all these delicacies, try Bebinca served with vanilla ice cream.

The Indi Grill
The Indi Grill in Gachibowli definitely knows how to make our hearts and bellies happy. Two dishes that we found irresistible: Goan Fish curry and Prawns Curry. One bite and you'll find yourself in Goa (we do hope literally too though).
A special mention to Over the Moon for making lip-smacking Saraswat Goan style Mushroom Cafrial. They claim it's a must-try with every drink, and we couldn't agree more.

Comments