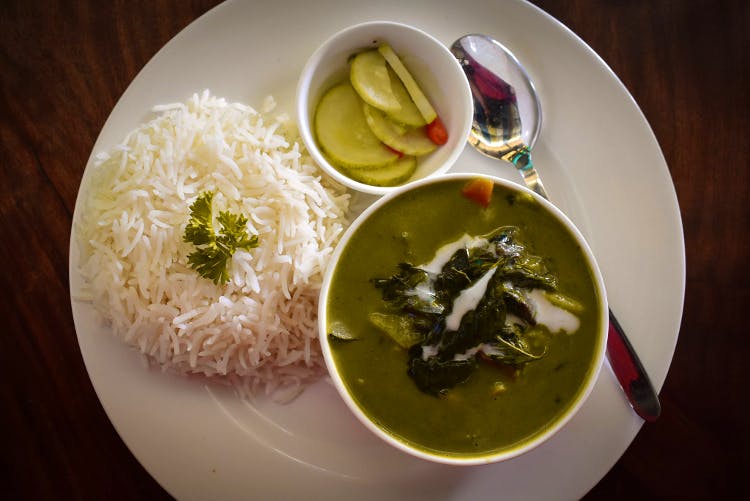 Pad Thai To Thai Punk Fish: Hop On A Trail For The Best Thai Food In The City
Are you a sucker for good authentic Thai food? These places around town will take your taste buds on a ride with their diverse variety of Thai cuisine.
Haiku
Looking for some oriental delicacies? Then, hit up Haiku in Banjara Hills. Relish Thai, Japanese and other Asian cuisines in a single place and be enthralled by the variety. Start off with a helping of Tom Yum soup, and follow it up with the lip-smacking Indonesian Chilli Ban Mee noodles. We also recommend the Khao Soi, the Green Thai Curry with a tint of lemongrass and the Sticky Toffee Pudding. Along with the impressive food, the decor too will grab your attention. Patterned walls and subtle lighting make this place refreshing. Don't forget to grab a glass of Boba Tea on your way out.

Sante Spa Cuisine
Move over, regular — Santè Spa Cuisine in Jubilee Hills is doing wacky (but healthy) dishes and we're in love with them. Amongst these is their Thai Curry with Brown Rice & Thai Spiced Fish Cakes that our heart can't stop singing praises for. Even the large quantity didn't leave us from demolishing them tender goodies within seconds. We love how subtle the flavours in the food are, and we're sure you will too. Besides, this place has a soothing ambience that you're going to want to keep returning to.

Thai Pavilion
Hands down the best Thai food in the city is to be had at Thai Pavilion at Vivanta By Taj. Everything from Tom Yum Soup to Phad Phak (with its yummy soy sauce), this place has it all. It is deal to go for peaceful dinner dates with bae, the ambience is soulful too.
China Bistro
The Thai style Tofu San Choy Bow is amazing here. Go here for not just the Thai food, but also for an over all Pan Asian cuisine that you can experience delightfully well. Their Chinese buffet is a must try too.
Wok Republic
The dishes at Wok Republic are far from authentic Thai, but if you want to grab Pad Thai on a budget, this is the place for it. Great spot for hangouts with your squad, this place has a lot of Indo-Chinese options as well, all of which are our constants for Netflix nights.
Comments