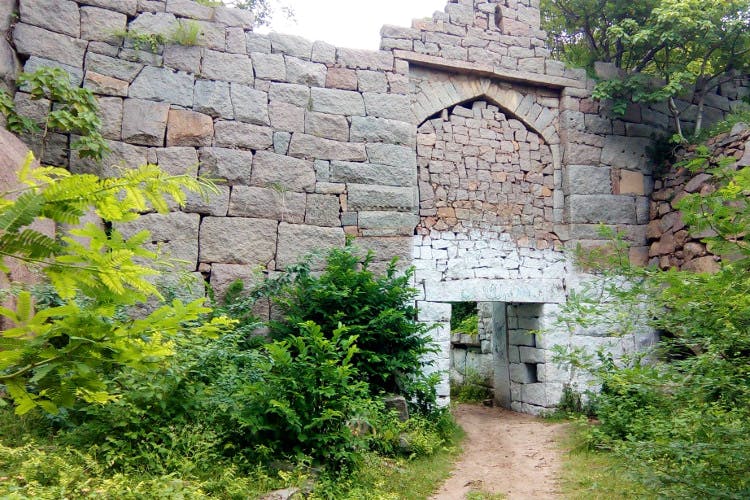 Have You Checked Out This Iconic Fort & Dam In Mahbubnagar Yet?
Shortcut
Go on an adventurous day-long trip to Koilkonda Fort and Koilsagar Dam, in Mahbubnagar to revel in the history of the place and to absorb the sheer beauty of hills.
What Makes It Awesome
Most touristy getaways from around town can get crowded, but Kolikonda Fort is one place that remains unruffled, rather eerily. Known to be the Qutub Shahi dynasty's former outpost, the fort is 140 km away from the city, atop a rocky hill. So, be prepared for a 30-40 minute hike that includes crossing seven gates (with intricate Telugu inscriptions, and symbols) amidst ruins, and silence broken only by the sound of chirping birds. Inside the fort is a mosque, an idgah, an ashurkhana, and a pond as well. However, the view from the top, of the surrounding greenery and of Koilsagar Dam is breath-taking.
The dam is at a distance of about 10 km from the fort and was constructed during the Nizam's time. Beautiful during sunsets, this place is as tranquil as it is picturesque. So, whether you are a nature/travel photographer, an adventure seeker or just someone who seeks solitude — this is for you. That said, we do recommend you don't go here on a solo trip, for the desolated state of the place can be scary.
Pro-Tip
Since it is a remote area, places to dine around are few and there is no guided tour being offered but the state of infrastructure is perfect for a drive.