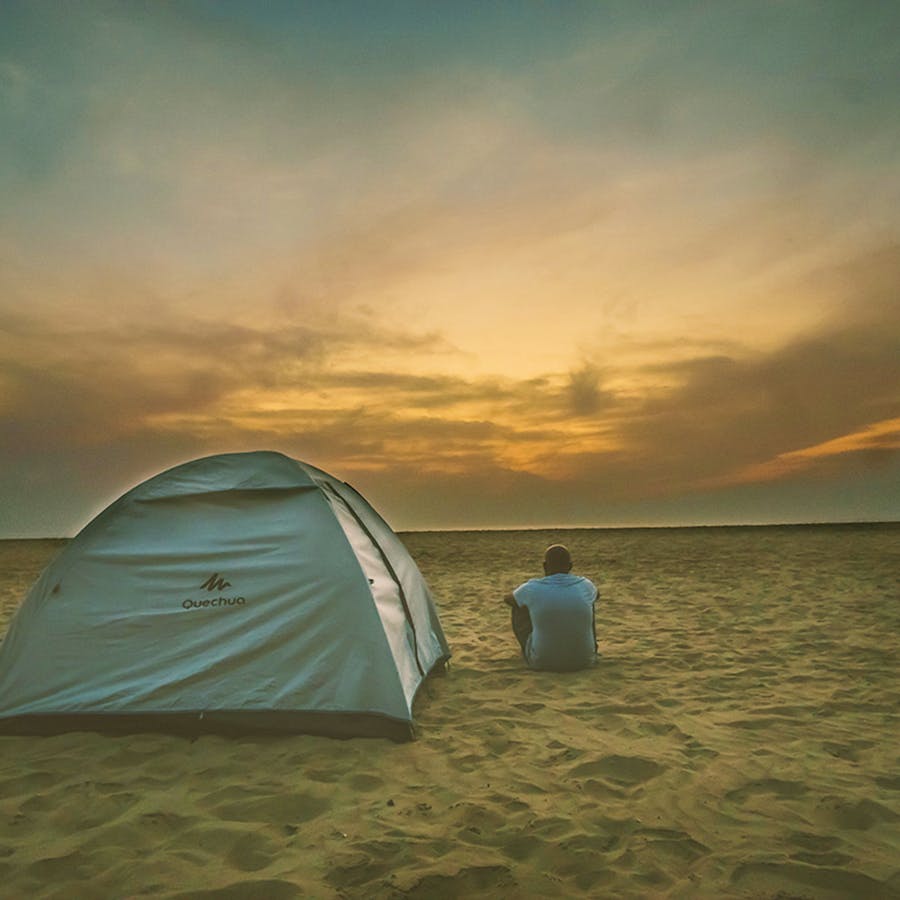 Midnight Treks To Banana Boat Ride: Here's What To Do In Gokarna
We're a little bummed out that Hyderabad doesn't have a happening beachside scene going on but we're also relieved that this beachy wonder is just a few hours away from the city. Gokarna, a beachside town in Karnataka is, thankfully, just 652 kilometres away (closer than most other similar coastlines), and there's just so much to do there. If you're planning to take a few days off and head over to this coastal wonderland, here's what all you can do in Gokarna.
Embark On A Beach Trek
Of course, you have to stroll through the pristine beaches of Gokarna but there's one other thing you ought to do and that's trekking. Push yourself a bit and trek your way to the marvellous views of Gokarna beach, Kudle beach, Om beach, Half Moon beach, and Paradise beach.

Live The Beach Life
When we said there's a lot one can do here, we meant it. Experience beach yoga on Om Beach, camp on the beaches and wake up to the sounds of the seashore, take a night stroll along Nirvana Beach for a mesmerising sight of gleaming phytoplanktons, and indulge in beach sports like volleyball, badminton, frisbee, and whatever you want to play.

Banana Boat Ride
Seeking adventure? Climb atop a banana boat and let the waves show you its magic. This is undoubtedly one of the most fun things to do in Gokarna.

Go On A Food Tour
With many shacks that make Indian and continental cuisines, Gokarna is food heaven for people who appreciate good food. Expect unique dishes like seafood lasagna, and prawn pizza served on banana leaves which will make for good Instagram photos, too.

Candle Light Dinner With Bae
Make your trip a memorable one with your special someone and enjoy a romantic, candlelight dinner on the beaches of Gokarna. The peaceful beaches here will make you forget all your other restaurant experiences.

Stay In The Beach Shacks
The right way to start your Gokarna experience is by planning your stay in the beach shacks with minimum amenities to get closer to nature. SwaSwara Resort, Namaste Holiday Homes, Om Beach Resort, and Tipi Garden Resort are a few to name.