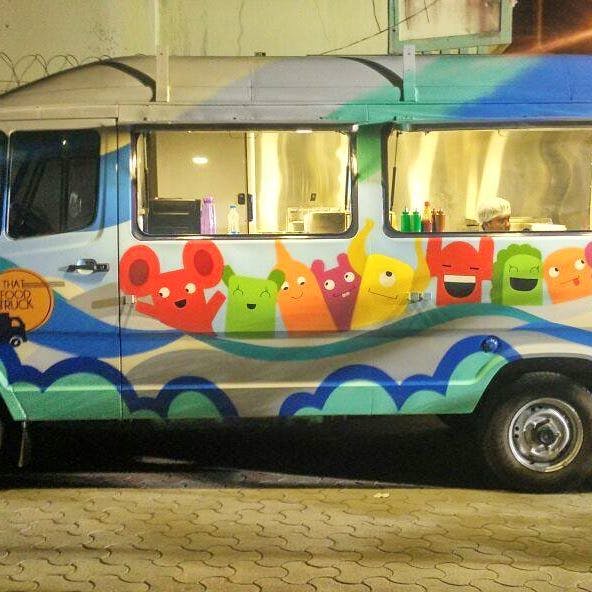 Gather Your Squad And Drive To These Best Food Trucks In The City
Savour some sinful delights while on-the-go. From distant lands of USA & UK, food trucks have made their way to the City of Joy. The best thing is that the food served by them is indeed pocket-friendly.
Food First
Food First in Ajay Nagar serves Kolkata's signature snacks on a van. From their fat-to-please Chicken Roll and Fish Fingers to Chicken Lollypop and Chicken Pakodas, the dishes will surely fix your Bengali food cravings. From Gravy Chowmein to Crispy Chilli Baby Corn and Schezwan Rice, their Indo-Chinese affair is equally appetising.
The Fat Filler
Start your day with Glutinous Breakfast Bacon Meals, including bacon strips, butter toast and scrambled eggs, at The Fat Filler, parked on Jatin Bagchi Road. This serious burger truck quickly achieved the cult status among patty aficionados by serving some very best vegetarian and non-vegetarian burgers, loaded with juiciest chicken, pork and fresh vegetables. Brave the traffic to locate the truck and gorge on their Heavyweight Pork Burger or Meat Beast Burger, both smeared with homemade barbecue sauce.
On The Wheels
Yearning for some mac n cheese or waiting to indulge in a sinful Nutella banana sandwich but stuck on a student budget? Worry not! On the Wheels has got you covered. Starting at just INR 70 choose from their range of Wai Wai and Maggi, which are just perfect for a monsoon evening, along with a steaming hot cuppa.
Kebab Mein Haddi
Why have abs when you can have kebabs? This bright yellow little food truck, operating under two different locations - opposite Gate No 2 Candor, Techspace, and beside Akhankha Bengal Shelter - is a hit among locals for their lip-smacking kebabs and BBQs. Get your hands on chicken BBQ and Prawn BBQ at just INR 75 and INR 120, respectively. Their signature Chicken Chelo Kebab is also a must-try. If you ain't in a mood for some quick bites then try out other options Chicken Kasha, Mutton Kasha or Butter Chicken. Wait, they serve biryani too!
Comments