This Cosy Joint Has Seriously Tender Tenderloin Steak, And The Price Tag's Easy On Your Wallet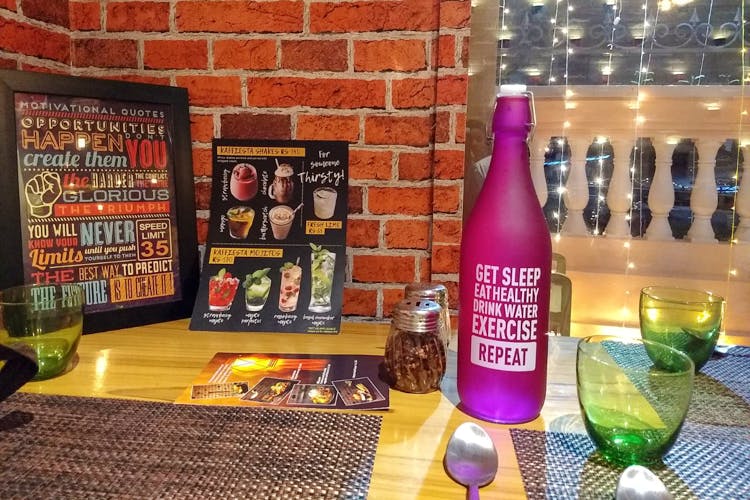 Shortcut
A cosy little joint off Hindustan Park, Kaffiesta Steaks makes some of the juiciest steaks and burgers in town.
What Makes It Awesome
First off, the tenderloin steak is seriously among the most tender and juicy we have tasted in the city. Unlike many places, this one was not chewy at all, not dry, not rubbery. The sauce could have been better though. But at that price, there's no need to save up beforehand or to flirt with bankruptcy in order to eat a good steak here. They have a pretty huge selection of sizzlers. Try the Mexican Jerk Chicken - an interesting spice marination. Go for the the grilled bhetki if are a fish person — it's juicy (the fish is not overdone) and the lemon sauce perfect. The Crunchy Schnitzel Open Burger gets plus points for the succulent pieces of fried chicken inside. Wash it down with a chocolate shake or a basil cucumber mojito. And did we tell you? They make their sausages from scratch. Someone said the cheese souffle is great here. And they have risottos and pastas too.
The place is kinda nice. It is small but very pleasant and has these touches of bright colours every where — like the wall embedded with cups with lights inside, the water bottles and green glasses.
Comments