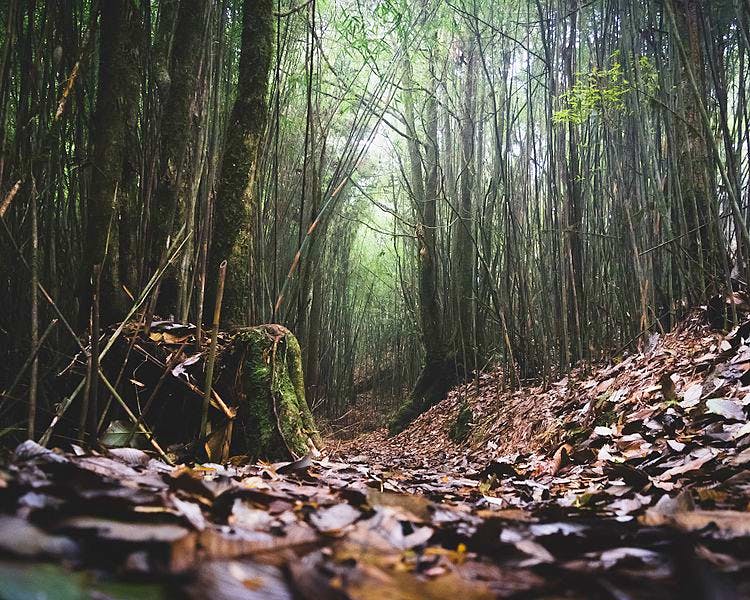 Head To These National Parks in Bengal For Lush Greenery & Rare Birds, Animals Sightings
Take a break from work and get away from this city madness for a while. And what better way to do so than spending few days in the lap of nature and amidst diverse flora and fauna. Go ahead and save this recommendation on the top national parks in Bengal.
Neora Valley National Park
It's home to over 250 species of birds and endangered animals like the Black Asiatic Bear and the Red Panda that's rare to spot because they usually sleep during the day and set out to look for food only after sunset. The forests are so dense that it's difficult for sunlight to reach the park making it impossible to trek through the jungles after sunset. So, if you do manage to spot a red panda, consider yourself extremely lucky! Get a glimpse of different types of rhododendrons (a few that are over 300 years old!) in full bloom and rare birds or go trekking!
National Parks & Wildlife Sanctuaries
Jaldapara National Park
Spot one-horned rhinoceros at this national park in the Jalpaiguri district of Bengal. It's got the largest population of rhinos in Bengal. The park is a paradise for birdwatchers. If you're lucky enough, you'll be able to catch a glimpse of the rare Bengal Florican. You can also go for a jeep safari to explore the park. It's a vast grassland with riverine forests, perennial streams and tall grass offering shelter to various amphibians, mammals, birds and reptiles.
National Parks & Wildlife Sanctuaries
Sundarbans National Park
The mangrove forests of Sunderbans (among the largest in the world) aren't just home to the Royal Bengal Tiger and crocodiles. They also provide shelter to an incredible variety of birds that you can spot while navigating the many rivers and channels. Look out for a variety of waders, raptors and kingfishers along with rare birds like the buffy fish owl and the goliath heron. You can also spot deer, wild boars, king crabs and olive ridleys at this UNESCO World Heritage Site.
National Parks & Wildlife Sanctuaries
Gorumara National Park
Go on jeep safaris or hang out at watchtowers to spot wild elephants, bisons and one-horned rhino right here at Gorumara National Park in Doars. Also spot different species of deer, turtles, pythons, monkeys and more than 200 species of birds including parakeets, jungle mynas, kingfishers, Neelkanth or the Indian roller bird and hornbills. The park has several watch towers, strategically-placed near watering holes, from where you can spot the animals.

National Parks & Wildlife Sanctuaries
Singalila National Park
This national park in Darjeeling is the highest one in Bengal at an altitude of 7,000 feet above sea level. It's a haven of alpine valley, virgin rhododendron forests and rare species of animals and orchids. It also offers breathtaking, panoramic views of the Himalayas and is also home to the rare Red Panda and Himalayan Black Bear. The trekking routes here will definitely appeal to the adventurer in you.
National Parks & Wildlife Sanctuaries
Comments