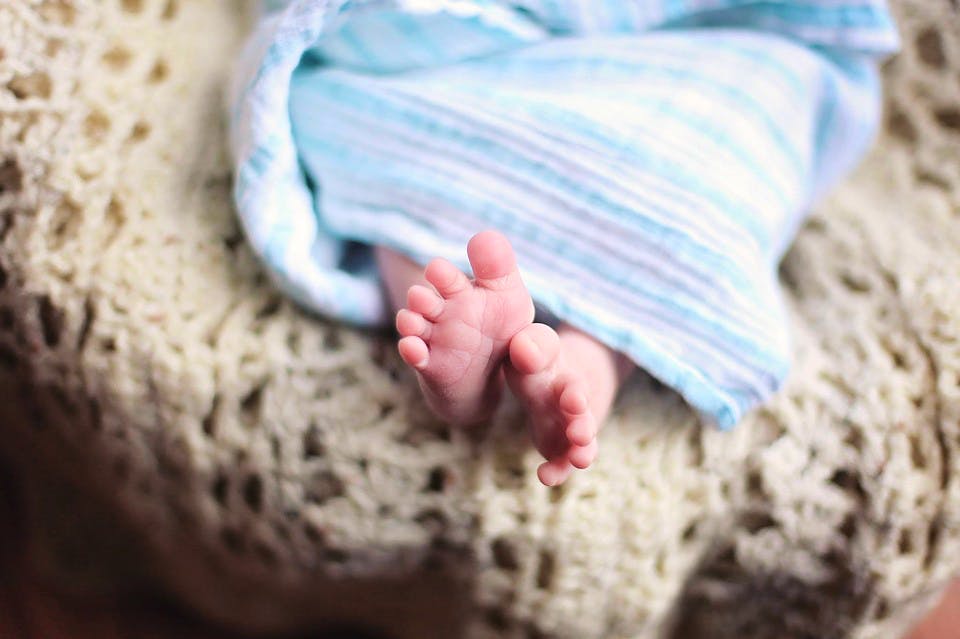 6 Adorable Gifts That New Parents Will Actually Be Thankful For
Whether you are on the buying side or on the receiving side, getting an appropriate (more importantly, useful) gift for new parents isn't the easiest thing. A last-minute scramble seldom leads to a gift that says, 'we care'. So, we've come to your help and prepared a list of gift ideas that will hopefully make any new parent feel just as happy and grateful as they do at baby's nap time.
Memory Keepsakes
Baby's first smile, first yawn, first step--as new parents they are constantly collecting memories, but these memories mostly stay buried inside the phones and rarely get translated into something tangible. How about gifting the new mommy and daddy a baby record book to help them freeze those really special memories? Hit up BeeCraftsy for customised baby books, photo albums, baby visitors' book or cute monthly milestone cards. Also check out Meher Creations for their range of vintage and shabby chic handmade baby memory keepers that are a sight for sleep-deprived eyes.
Curated Gift Boxes
Let's face it, pregnancy is hard and raising small babies even more so. New parents deserve a treat. Pamper them with a well-curated box of handpicked products, services, keepsakes and surprises. Mamma and Peaches and Conscious Collective are here to help you make great gifting choices. Their boxes include beauty products, food items, nursery products, body & bath options, toys and other surprises. Best part? All items are organic, safe and handpicked with great care.
Pre-Paid Photo Shoots
Family selfies and baby portraits on a phone camera may seem like the most convenient and affordable option when new parents have tons of other things to stress about. However, only a professional photo shoot can add that magic to these special memories they are making. Pre-pay for a photographer to take candid, natural shots of your friend's family. Go a step further in planning the details out with the photographer and arranging for the props required. And if there's still room in your budget, consider including a professional album, frames or make the prints yourself. Check out Niddledy Noddledy - Bumps to Babies, The Baby Stories, Rashi Kankaria Photography and Saurabh Rungta Photography.

Wrap Stories
Organic nursery & bedding sets, quilts, swaddles and blankets make for great newborn gifts. Particularly when you have a variety of cute and cuddly options to choose from. Tura Turi offers a range of bright, colourful and soft quilts and swaddles that bring out the magic of Indian folklore. Masilo specialises in organic, pastel-coloured baby dohars, bolsters, quilts, buntings, hooded towels and other essentials. Their designs are digital as well as contemporary and are ideal to impress a new mommy. Anmol Wrap offers India's first ergonomic soft structured baby carrier - unique weaves that are naturally dyed and oh-so-Indian.
Decor And Dazzle
Creating and designing a space for the baby is something new parents definitely look forward to, but lack of time and patience once the baby arrives proves to be a hindrance. Why not help them with the decor and storage, and ease their stress a little? Look up Peekaboo Patterns, they manifest a child's imagination into practical solutions like customised furniture, furnishings and accessories that lend a colourful personality to the little one's living space. Also check out My Baby Babbles, The Pipal and Sommer Home for gifting personalised accessories and kid's decor range.
Baby Library
In all the haze of buying the absolute essentials like diapers, wet wipe, strollers, burp cloths etc. getting books for the baby probably doesn't feature on the list. Here's where you could step in and bail out the new parents by buying them a hoard of baby's first picture books. These interactive board books are a great way to stimulate the baby's touch and feel senses, also helping the new parents bond with their little ones in a special way. Check out Pat The Bunny by Dorothy Kunhardt or The Very Hungry Caterpillar Finger Puppet Book on Amazon. You could also look up FirstCry or Hopscotch for a variety of fun board books for babies.
Comments