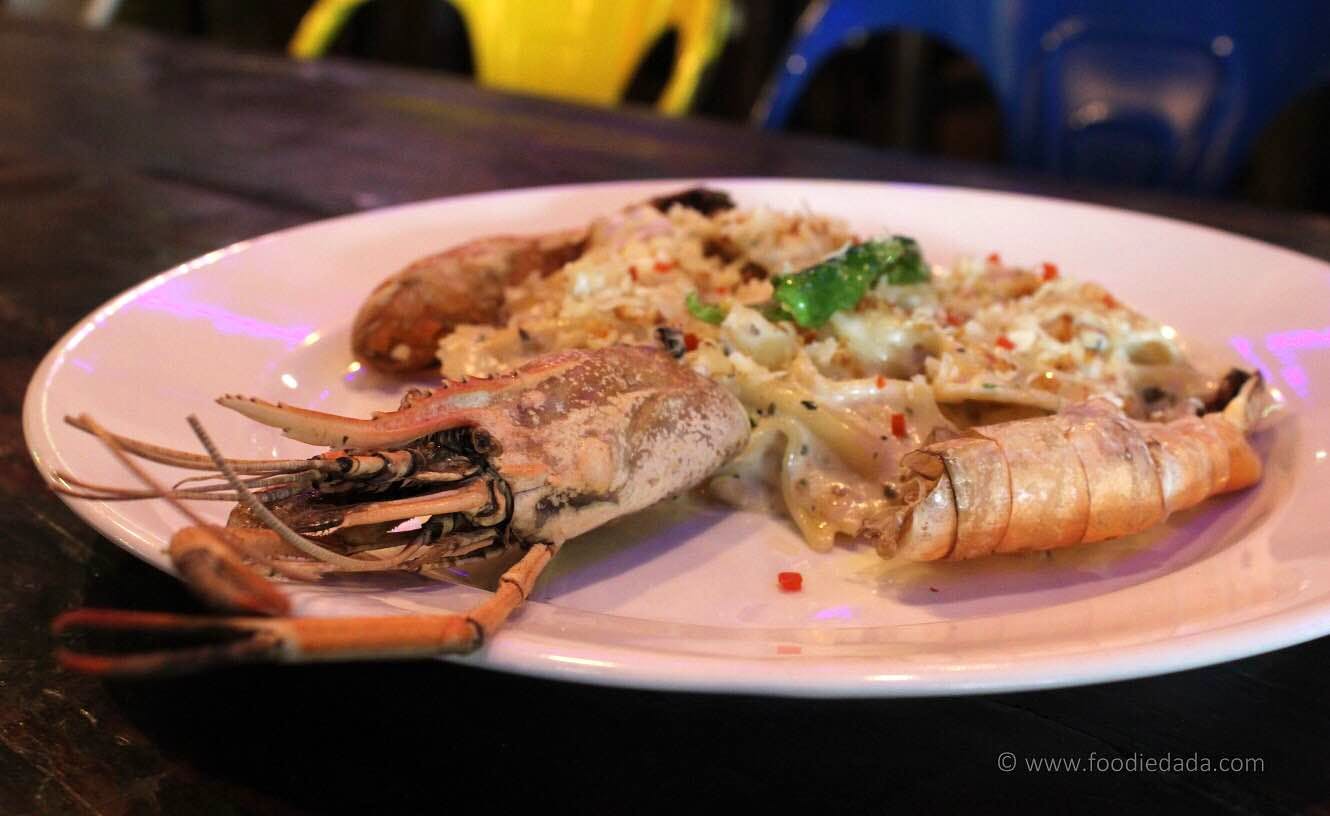 Delivery Available

Wi-Fi Available
Parmesan Crusted Fish, Daru Ki Tanki & More: This Street-Themed Gastropub Does Everything Quirky
What Makes It Awesome?
Did you ever imagine the word 'traffic' would be all about indulgence, to get stuck in it to take a pause, take a breather in this fast-paced life? Well, Traffic Gastropub is all about that unwinding experience. This 95-seater gastropub has opened its doors a few months ago at City Centre Newtown and has become an instant hit with young crowd pouring in even on weekday afternoons! The primary reason is the happiest happy hours, where you can get drinks starting from just INR 49! The drinks here are at kinda unbelievable rates! Happy hours at Traffic Gastropub are from Monday to Saturday from 12 noon to 5 pm. The place has also got an amazing ambience that will surely entice you. There is a 25 ft long bar dazzled by a unique name board installation atop reading 'Traffic'. A footpath-themed aisle seating arrangement which is flanked by lamp posts just like the ones in the streets, it gives the place a roadside feel. The place has a very quirky vibe to it, and the rustic interiors and wall arts add to it.
What's My Pro Tip?
You can go to this place solely for the food and beverages. They serve popular cuisines from all the corners of the globe and some amazing cocktails and mocktails. Try out their drinks like LIIT, Coke-In, Daru Ki Tanki, Rastafarian, Tumse Na Ho Payega. You will even like the basic drinks like Mojito, Cosmopolitan, and Bloody Mary. Oh, and I really like their Parmesan Crusted Fish, Pollo Cremoso Pizza, Spaghetti Carbonara, Pink Lovers, and even the simple Dry Chilli Chicken. Rajarhat area was devoid of any good pubs and there were no gastropubs in this area before Traffic Gastropub opened up! At City Centre Newtown there is a dearth of good restaurants, so people visiting the mall usually drop in and the residents of Newtown/Rajarhat area haven't really got a better place with such reasonable rates.
Anything Else?
Music is another big reason why Traffic Gastropub is THE place to unwind, relax, and enjoy. The DJ really mixes and churns out amazing music all the time. On top of this, they even organise live music and DJ nights.
Comments
Delivery Available

Wi-Fi Available