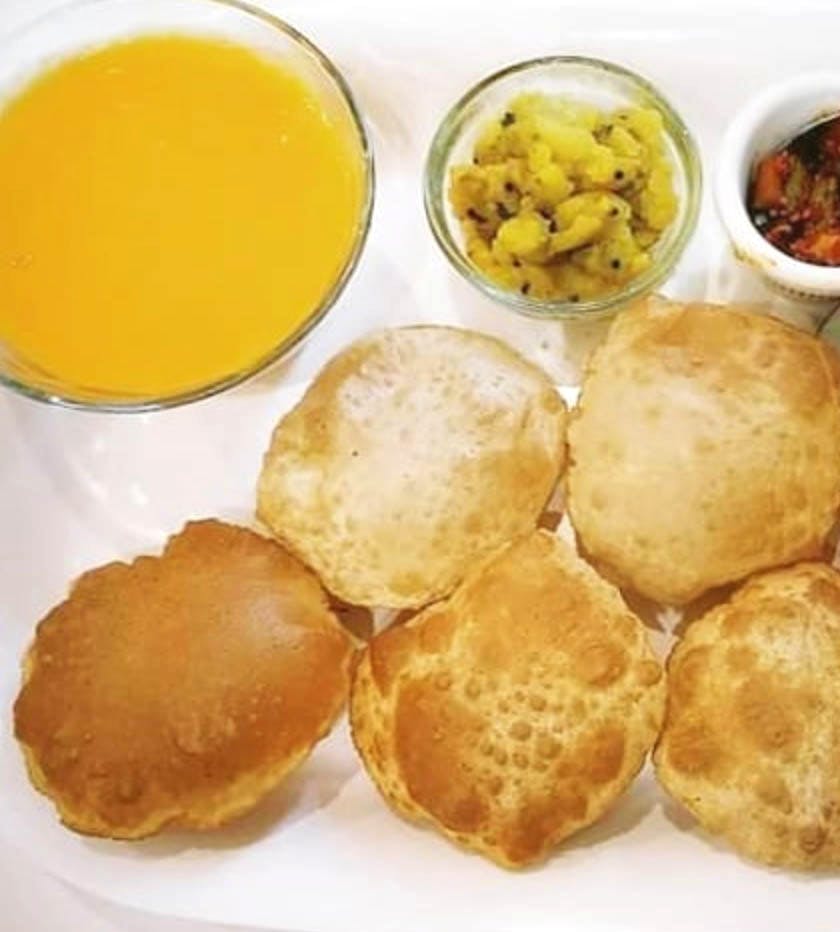 Summer Special: Enjoy Aamras Puri At These Restaurants In Mumbai
Summer season is our favorite because it means we can legit have aamras for breakfast, lunch, dinner, snacks, and almost every other time we're hungry. The only good thing about these soaring temperatures is the fact that we can indulge in this refreshing, delicious treat. Here is a list of our top favourites around town.
Pancham Puriwala
While this is a full-fledged thali serving joint, you absolutely need to visit this eatery this summer to enjoy the most delicious aamras puri in the city! This century-old restaurant with its old school charm and simple ambience serves the most finger-licking aamras puri plate within a budget. Visit to be reminded of those summers spent at your grandmum's during childhood.
Soam
Served with fluffy pooris, the drool-worthy aamras here is stuff that dreams are made of. Pure Alphonso pulp, with no added sugar and preservatives, served cold with piping hot puris, is pure goals! If you ask us, we could eat this meal at this joint in Girgaon Chowpatty for the rest of our lives.
Sujata Uphar Griha
This restaurant might be famous for Marathi food all year round, but it is their pure Alphonso mango aamras that has us hooked. In fact they have an entire summer menu with fresh mango dishes, but we'd still keep choosing the aamras puri over and over again. It's pure love!
Thaker Bhojanalay
This iconic eatery in Dadar has built a legacy of serving some of the best Gujarati and Rajasthani thalis in town, and their aamras puri is spoken of every summer since inception back in the 1940s. This simple, hole-in-the-wall eatery is second home to many in the neighbourhood, thanks to their lip-smacking aamras puri combo.

Aaswad
This restaurant is undoubtedly the best when it comes to Maharashtrian food. And ask any Mumbaikar to point you in the direction of good aamras puri, Aaswad will top the list.

The aamras is made with drool-worthy Alphonso mangoes and is, without doubt, one of their most famous summer food items. Drop by for a quick lunch, and yes, aamras-puri is legit lunch goals.
#LBBTip- They are shut on Mondays.
Samrat
This restaurant in Churchgate is known for its Gujarati thalis, along with some comfort street food. Come summers, and people line up to get a taste of their drool-worthy aamras puri. This all-vegetarian quick service eatery is a simple place that you can head to for a quick bite post work, or even in the middle of it!
Comments