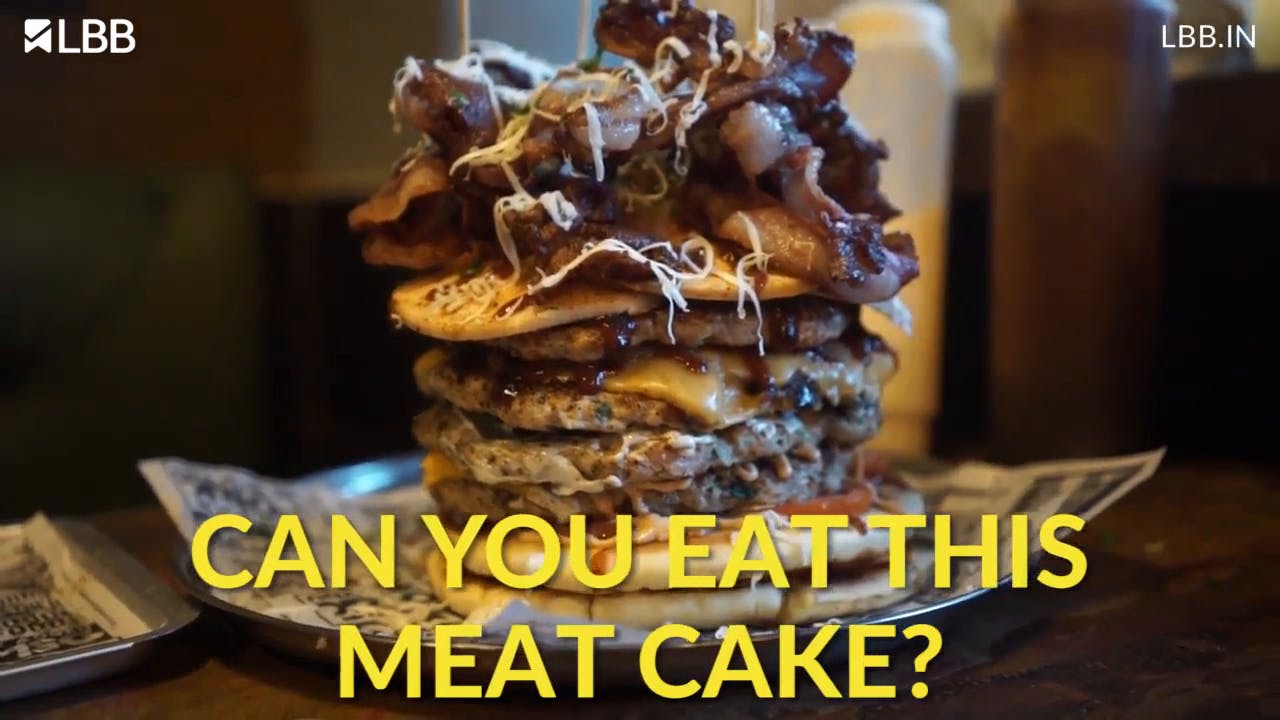 The New Jawbreaker At Jimis Burger Might Be The Biggest Burger In Town
Shortcut
We are prepping to conquer the burger of burgers, the anniversary-special seven-inch Jawbreaker burger at Jimis Burger – and conquer we shall.
Man Vs Food, Who Wins?
We have always wanted to be a part of the show, Man Vs Food because watching Adam Richman take on these outrageous food challenges gave us major food envy. Now we are finally fulfilling these dreams because on their first anniversary, Jimmis Burger has come out with their wackiest burger yet, the 7-inch Jawbreaker Burger with fresh succulent fillings of meat, and even more meat. While the restaurant always had a Jawbreaker, it stood at a measly three inches: the new one has taken things to the next level.
Let us tell you the ingredients if you aren't convinced yet. The 'beast'of a burger is a seven-layered piece of art consisting of four barbecue chicken patties, four chicken salami, bacon, a fried egg, grilled pineapple and cheddar cheese – because of course, what's a burger without cheese. So we are going to drop in to Jimis and request him to make this burger for us and fulfill our foodgasm goals.
So, We're Saying...
Run, drive or swim to get your hands on this beauty of a burger since it'll be there only for a week. We are making space, rather fasting to take on this burger, what's your scene?
#LBBTip
The burger is off the menu, so ask your server for it.
Comments