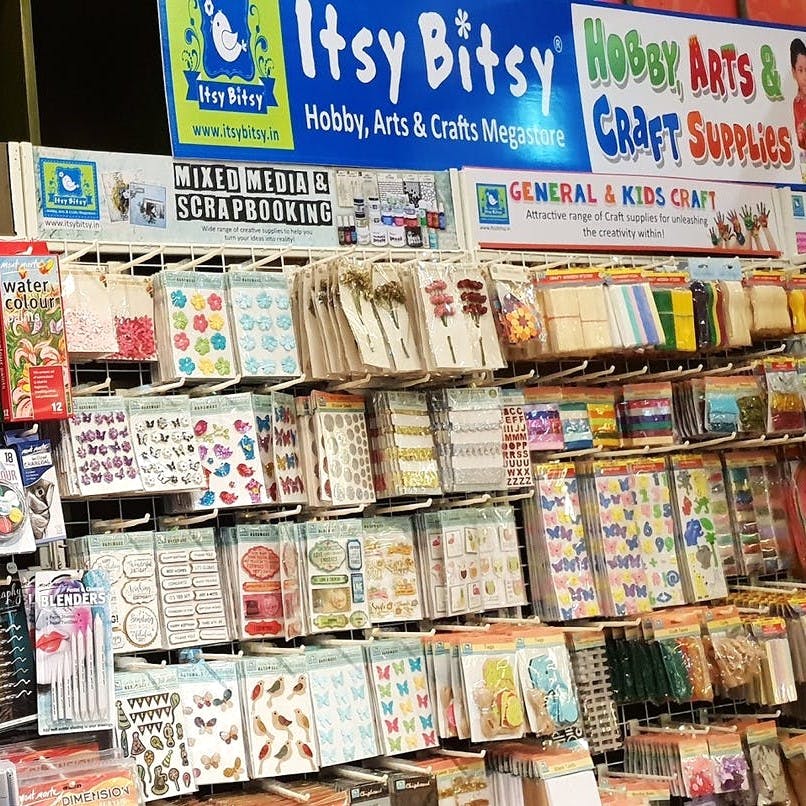 Painting A Pretty Picture: This Store Is DIY Heaven For Art & Stationery Addicts
Shortcut
We went strolling in Ghatkopar and found Itsy Bitsy – a crafts supplies store that set the ball rolling for our next project.
What Makes It Awesome
Bright blue walls and glass doors ensures this store grabs eyeballs and attention. And we promise, you won't regret entering this beautiful world of all things quirky.
You think of a ribbon of a certain colour or a paper of a certain texture, chances are, it's already on a shelf at Itsy Bitsy. We were ecstatic at the sight of glow paint, handmade paper, beads, quilling tools, calligraphy kits, stickers, crafty home decor and a lot more. If you are a fan of craft videos and often wonder where you will find a hot glue gun, washi tape or a mold, you can head to Itsy Bitsy with your eyes closed. We did and came back with some stash for our next DIY project.
Stuff We Love: Sealing wax, cute stamps, mini succulents, quirky baking essentials, detailed and patterned stencils, wooden blocks, miniature art and their DIY kits.
Price: INR 50 onwards.
Pro-Tip
If you're too lazy to go all the ways to Ghatkopar, well simply check out their online store. And we here they have amazing discounts as well.
Happy hoarding, guys!