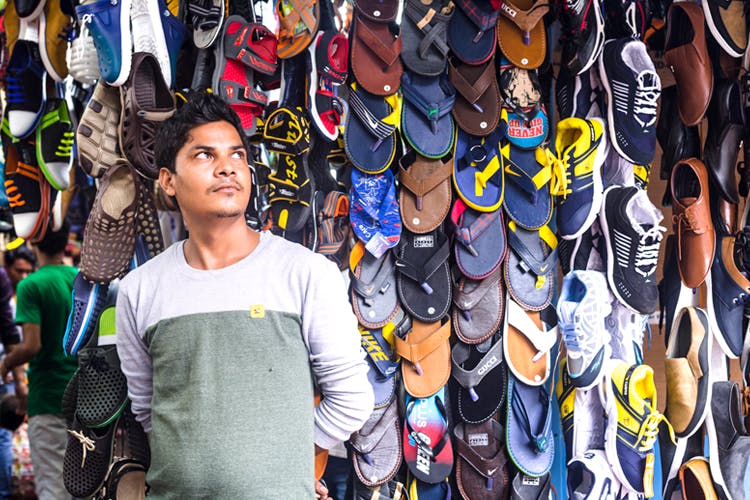 #LBBPicks: Our Faves From Mumbai's Iconic Fashion Street
Fashion Street has iconic status for non-Mumbai residents. But years on, does it still warrant a visit? We started with the stall opposite Bombay Gymkhana and perused through the innumerable stalls at fashion street to come up with our top finds which were worth the long, sweaty walk.
For Trainers And Sports Shoes
The one thing we notice at Fashion Street is the wide array of shoes on display. We were able to choose from our regular jogging shoes to even formal leather ones. Who knows, you might even find your favourite Adidas Superstars, that too at dirt cheap prices.
Where: Stall 13-25 and Stall 83
Price: INR 900 upwards
For Summer Dresses And Jeans
Whether it is buying a nice chiffon dress to appear chic at the beach or just a cute one to get us through the blazing heat of the city, the street has a lot of shops that house some pocket-friendly and trendy printed dresses, maxis and palazzos that can surely prep us for the summer wave.
Price: INR 400 onwards
Where: Stall 78, Opposite Bombay Gymkhana
For Designer Knockoffs
Not all of us can afford a luxury item; if you want to score on some branded products without burning a hole on your pocket, we definitely think you should check out stall no 37. They have a wide selection of unisex accessories such as belts, caps and watches. With luxury knockoff's ranging from Louis Vuitton to Gucci, the world's our oyster.
Price: INR 650 upwards
Where: Stall no 37
For Statement Jewellery
If we are looking for statement accessories, then our hunt stops here. Known for beautiful chokers and drop earrings, stall number 68 is a one-stop for anyone looking for that perfect kind of accessories to wear on special occasions. We especially liked their wedding-friendly earrings and necklace sets which we're hoarding for the winter.
Price: INR 50 onwards
Where: Stall no 68
Comments