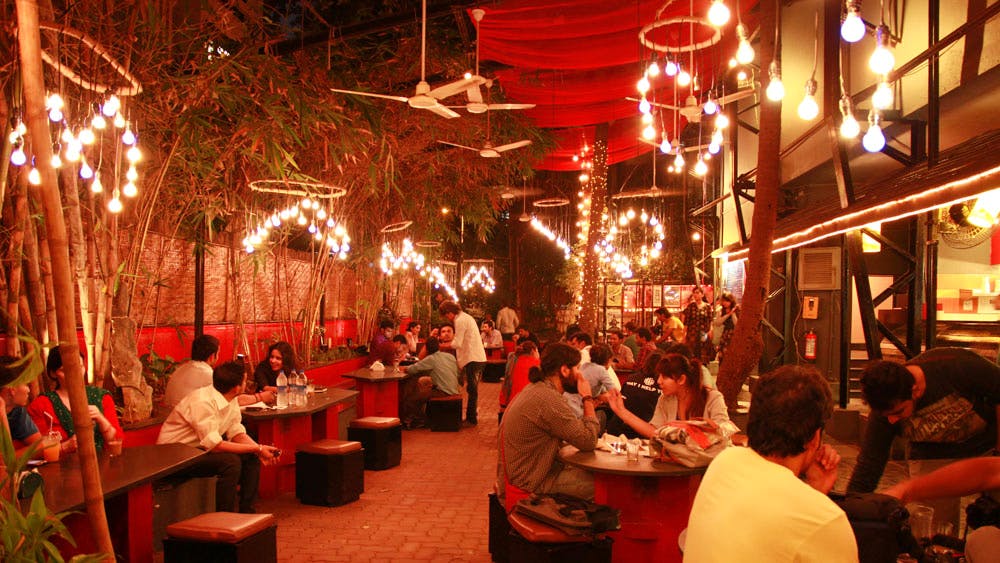 Paneer Parantha, Chai And More: What To Eat At The Legendary Prithvi Cafe
Shortcut
A slice of nostalgia, Prithvi Cafe is a warm space where the creative and the artistic are celebrated, and it also serves up some amazing food.
Chow Down
The food menu here has come a long way. From the basics like cutting chai, their famous Irish coffee, samosa and puffs, they've moved on to include stuffed paranthas, biryanis, hummus and pita bread, sandwiches, pizzas and exotic desserts. And trust me, they're all worth a try.
The paranthas are served with raita, dal makhani and pickle and my favourite is the stuffed paneer parantha – soft yet crisp. The biryanis are delicious and bursting with flavours. They're served with raita, pickle and salad. Street food like sev puri, bhel puri, chaat and pav–bhaji are worth a try too.
Sip On
Try the beer bottle chhaas – a very deceiving drink that will ensure some judgement from the first-timers, especially if it is a group of aunties and you happen to be a girl. Also the Irish coffee, cutting chai and Sulemani chai – You don't want to miss this.
So, We're Saying...
This place is good for students since it's a budget-friendly option, and it's also good for art and literature lovers and theatre enthusiasts. It's a quaint place with earthy decor where you're surrounded with vibrant colours and hanging lamps on the trees, buzzing crowd and flautist playing his flute in the evening. The place allows you to have your private space even when you're sharing your table with three others.
The staff at the cafe and Raju bhaiyya at the bookstore (whose knowledge of Hindi literature is commendable!) are always there to give you company when you need. Kayum, the manager at the cafe will always welcome you with a bright smile and an 'aaj aane mein late ho gaya?' question, giving way to familiarity and warmth.
Comments