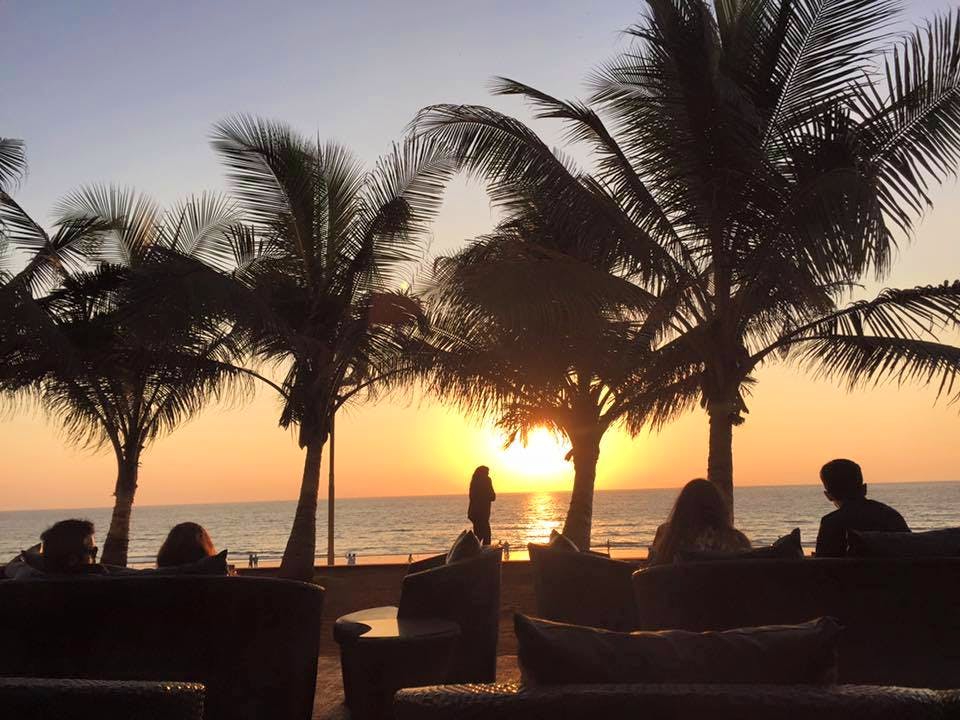 This Juhu Bar Offers A Swimming Pool, A Beach View And Delicious Cocktails
Shortcut
Gadda Da Vida is a lounge with a view of the Juhu Beach so gorgeous that will inevitably make you blurt a stream of exclamations and expletives alike.
Livin' The Vida Loca
The kinda unpronounceable but totes gorgeous restaurant has been known to those who frequent Juhu haunts, but we're spilling it to the rest of Mumbai as well. We can count on our fingertips the restaurants with views to remember in this city, including this one, and it definitely includes Gadda Da Vida.
At Gadda Da Vida, you can sip on a delicious cocktail and order a snack but beyond a continental bites menu, you won't find an all-encompassing meal here. You can however find lighter meals such as a variety of pizzas, garlic-lemon prawns, chilli chicken, and more.
Truth be told, more than the food, this place is oft remembered and visited for the vibe – easy, breezy and completely holiday-ey. It is situated right by the beach, and boasts of a pool view too, just the place for water babies to feel at home.
As it is inside a five-star, the place can get pricey but would be worth it for a date or dinner with the family. They may also charge a cover charge, about INR 1000 for a table in the outdoor setting.
So, We're Saying…
In a reverie about your next vacation already? Ease it in with a drink at Gadda La Vida. It's the life.
Comments