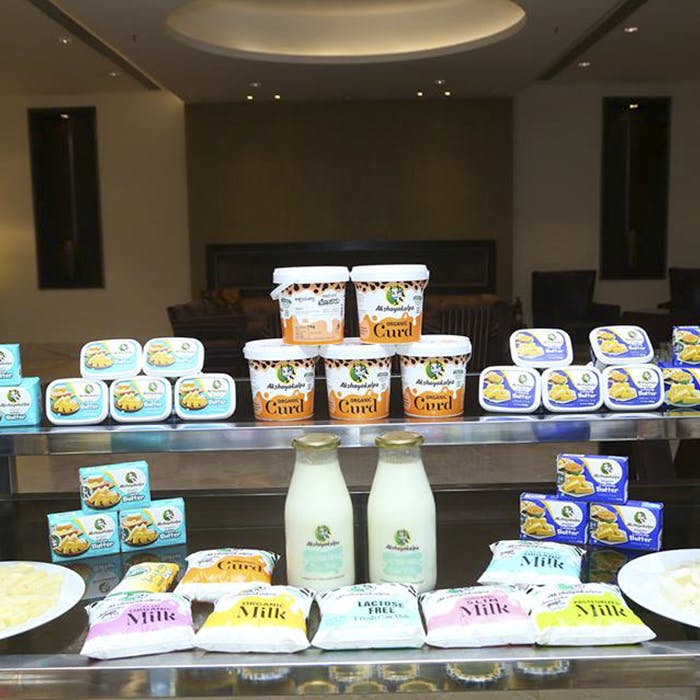 Are You Lactose Intolerant? This Brand Delivers Lactose Free Milk To Your Doorstep!
Shortcut
Are you lactose intolerant but hate black tea and coffee? Worry not for Akshayakalpa is literally bringing lactose free milk to your doorstep!
What Makes It Awesome
Akshaya (infinite) and Kalpa (imagination) translates to unlimited possibilities. With the intent of facilitating farmer entrepreneurship, the company was formed to provide financial incentives and to set up profitable dairy farms. Ensuring that their products are chemical-free, Akshayakalpa sells milk, curd, butter, ghee, cheese, and paneer. They also use organic fodder to feed their cows to make sure the milk is antibiotic and hormone free.
Their products range from INR 30 to INR 160. And yes, for those lactose intolerant peeps (we empathise with the lack of bodily functions), they also sell lactose-free milk! Just like your regular brands, Akshayakalpa delivers to your doorstep so you can enjoy that cup of filter coffee to wake yourself up in the morning. So in case you were trying to do and be good, switch to Akshayakalpa from the comfort of your laptop. Go ahead and give a missed call to 080-61914664 to subscribe to their products.
Pro-Tip
For you environmentalists, Akshayakalpa is also a sustainable brand as all their processes aim towards no waste and self-sufficiency.
Comments