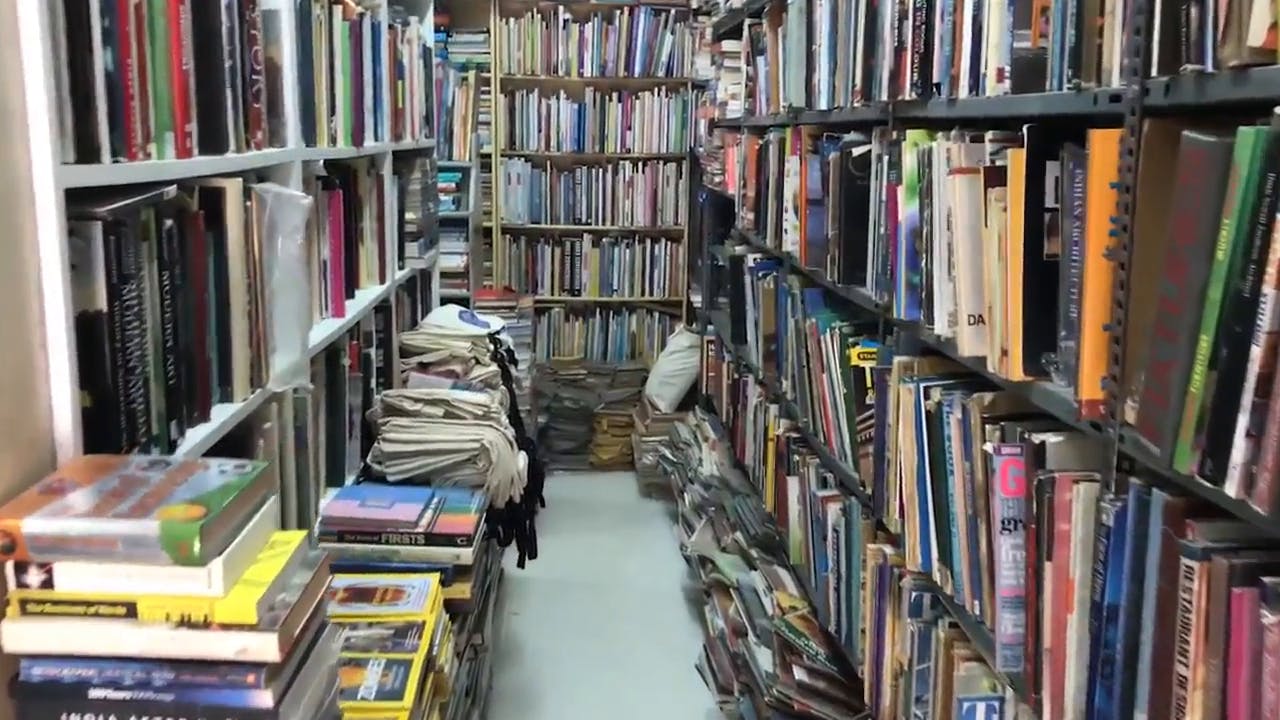 Why Blossom Book House Will Always Remain Bangalore's Favourite Bookstore
Shortcut
Whether you are new to Bangalore or have lived here long enough, a trip to Blossom Book House is something like a rite of passage. It is after all one of Bangalore's beloved second-hand bookstores.
What Makes It Awesome
Blossom Book House is a booklover's paradise: whatever your heart desires, you shall find here. We're often lost right on the ground floor, at the shelf that stocks books from Bertrand Russell's A History of Western Philosophy to beginner's introductions to Marx and Foucault and the latest Murakami books. Right behind that is a shelf of the most curious second-hand books, typically coffee-shop books on furniture or home decor; we've also spied obscure Sanskrit dictionaries, old books of sheet music, travelogues, rare comic books, manga, and even LPs. Here is also where you're likely to run into ever-knowledgeable, ever-pleasant owner Mayi Gowda, whom you should turn to should you have any queries, or if you're just in need of a chat.
Of course, there's plenty to look for on the fiction floor (which also houses books on crime, romance, poetry, and plays). You'll see here how this bookstore has sustained many a struggling English Lit. student who's unable to buy first-hand copies of novels. You'll find classics from the princely sum of INR 60 upwards. On your way up, take in the news of upcoming plays, festivals, and workshops from the posters lining the wall next to the staircase. On the top floor, you'll find a charming collection of cookbooks, as well as books on history, gardening, management, and other subjects.
As is usual, when you're finally done with your haul and preparing to leave, you're sure to find new desirables at the check-out counter: the latest graphic novels, or books about Bangalore.

Pro-Tip
Bring a trolley for your haul. A pair of hands or a regular backpack may not suffice. Also

More Information
Blossom Book House
Nearest Metro Station: M.G. Road
Comments