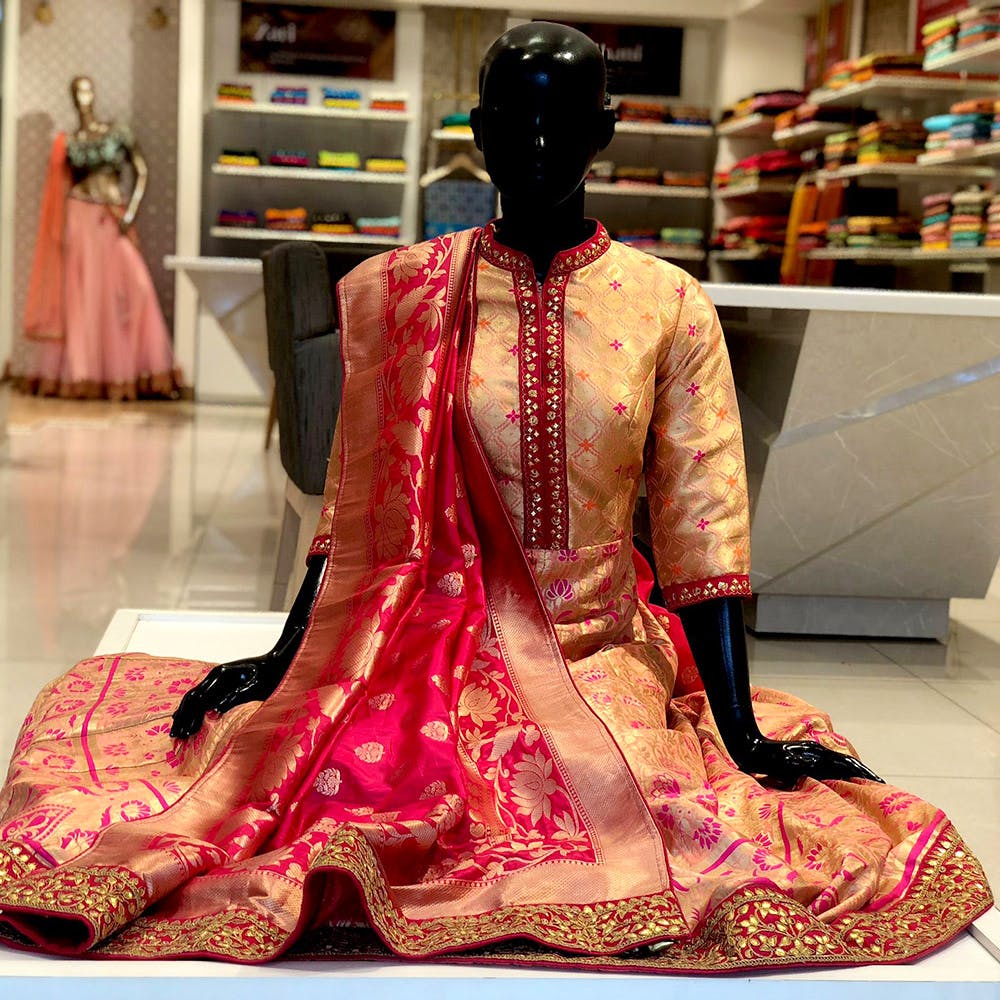 Ladies! Get Your Glam On This Festive Season With Our Ultimate Guide
The festive (and wedding) season does bring about a call to action to go for a good old shopping spree, among other things. The time to celebrate obviously means a zillion pictures taken at all the various parties and events that you either attend or host! If it's wedding time, and you're not one half of the wedding couple (if you are, and need a guide to plan, we've got you covered), but still want to look as magical, here's our one stop guide for you ladies! Oh, and if you're a guy, we've got one for you too!

Dress To Impress
Obviously the most important, as it takes the most time to assemble (between buying, stitching , or renting- whatever floats your boat). Party wear, ethnic wear for all occasions, we'll always point you to Commercial Street. Whether you're looking to get a blouse stitched, dupatta revamped, or just buy material, they have something for everyone across budgets. Last minute ladies, chill, Sakhi even has an insta-saree ready to go! Not feeling saree? Get party ready with Bhavna Chabria, Velvet Sheen for and Indian vibe, or get a lehenga in a week for that event where you need to dress to impress. If all else, fails, just pop over to Mayeeka for something loud and dressy.
Kick Up A Storm
Now that the biggest part of the outfit is sorted, let's find you something to take you from obligatory social calls to events and parties. Juttis are pretty versatile whether you're dressing up or down, and there are even ones that you can get to match your outfit. Lovers of heels on a budget or not should probably go for something that you can play around with Indian or Western looks. Embarrassed by your big feet? Don't be. They're beautiful, and there are brands and stores across town to perfectly cater to your needs!

Bling It On
If you've got a bunch of events to attend, with limited clothing options, accessories are your best friend! The same outfit can be a part of different ensembles, and if you don't want to buy, just rent! The easiest way is to use different stoles and dupattas to change things up a bit. Looking to channel different vibes for different nights (or days)? Before you throw a shoe at us for suggesting Comm Street, Jeweller's Street is a good place to start, even if you're just repolishing or fixing up old pieces. If you're looking for the same street options on a tighter budget, Jayanagar is a good option if that's closer. If you're looking for something aesthetic and exclusive try The House Of Tamara, or something contemporary in silver from Antegra. Want something more funky? Psybaba can help you out!

Go Hard Or Go Home
Not all of us enjoy the gym, and luckily there's more than one way to get fit. In preparation for all the parties (for all the dancing [figurine]) and events ( with more dancing!) awaiting you this season, increasing your stamina would probably be a good idea, ideally with some dance moves thrown in. For something completely different, places like Dhurii, should keep you interested till the novelty wears off at least. For lovers of the conventional and functional, there's always some good ol' outdoor running !

Comments