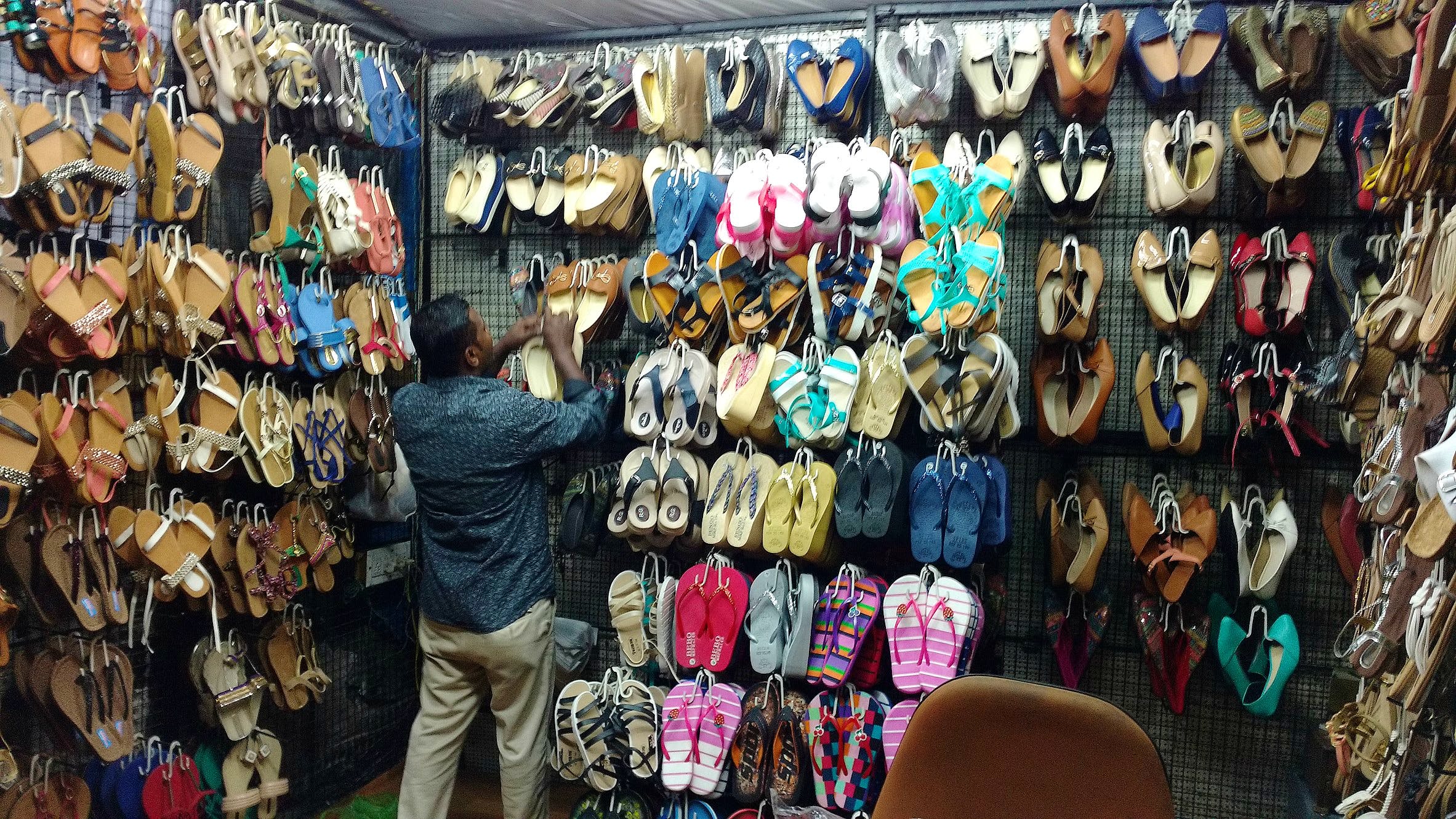 Gladiators, Mary Janes, Flip-Flops & Moccasins, This MG Road Stall Sells Shoes Starting At INR 200
What Did I Like?
I'm usually a sceptic when it comes to street shopping, but when I chanced upon this store on MG road, I was rather pleased. Nothing more than a stall really, the storekeeper is lovely - helpful but non-intrusive. I was drawn towards a wall full of rubber-plastic shoes - from snazzy blue and white to pink and grey mixes, it's a real pop of colours, ideal for the ongoing monsoon. There are also cutesy lace sandals for that edgy look. If that is all too dramatic for you, check out their daily wear moccasins, ballerinas and slip-on. For those who like to be comfortable at weddings without donning sky high heels, there are beautiful embroidery closed shoes, juttis and a few patterned sandals and wedges. In fact, you can match your outfit to these shoes. And the best part, the casual shoes start at INR 200, and nothing in the store is above INR 500.
What's My Pro Tip?
The storekeeper is always happy to help, and he understands exactly what you need. He'll even try to source shoes for you, should he not have it in his stocks already.
Comments