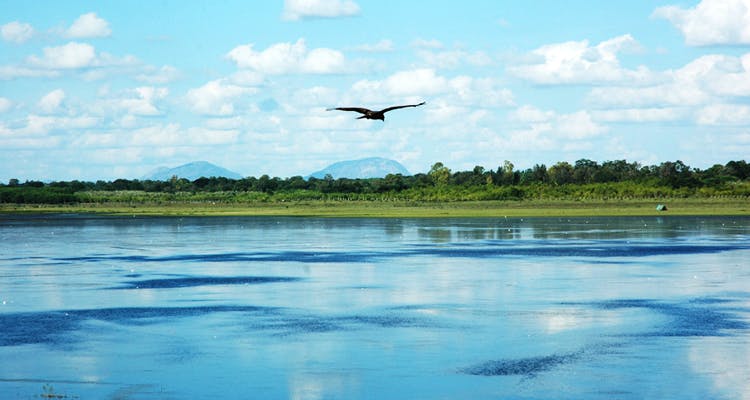 Lakes Of Bangalore You Must Visit Before They Disappear
Aren't we lucky to be living in a city that boasts of so many lakes. But with modernisation and commercialisation (think giant gated communities and steel and chrome tech parks that are busy burying lakes forever), the number of lakes in Bangalore have dwindled to just about a few. While the lakes at Ulsoor, Lalbagh and Sankey Tank (actually a tank) at Sadashivnagar, get a lot of good press and attention, it is some of the lesser known but equally beautiful lakes in the city that are worth a visit.  So take our advice, put on your walking shoes or take your bicycle and don't forget your binoculars (for a spot of bird watching) at some of the still lively lakes of Bangalore.
Hebbal Lake
You couldn't have missed the Hebbal Lake on your way to the airport. Considered to be one of the three lakes built by Kempe Gowda in the 16th century, the Hebbal lake today is major landmark of the city as well as a favourite for bird watchers.
Nagwara Lake
Surrounded by a landscaped park called the Lumbini Gardens by the Lake Authority of India, Nagvara Lake is well maintained, has a good walkway, a musical fountain and an adjacent water park.
Madiwala Lake
Considered to be one of the biggest lakes in Bangalore, the Madiwala Lake thankfully comes under the maintenance duties of the Karnataka State Forest Department and is blessed with park areas. Not least of all a cute children's park and walkways. The lake is also popular for spotting migratory birds, especially the Spot-Billed Pelican.
Hesaraghatta Lake
This fresh water, man made lake was built by the Dewan of Mysore, K Seshadri Iyer. Apparently, nearly 29 species of birds have been recognised and documented here. Located very close to dance school Nrityagram, this might make for a nice day trip with a lunch over at farm and bistro, Earth Kitchen and an overnight stay at the Taj Kuteeram. Don't forget to visit the nearby Byalkere Peacock Sanctuary.
Kaikondrahalli Lake
The location for the second edition of the Kere Habba held in December 2015, Kaikondrahalli Lake, spread over 48 acres, is also home to migratory birds (upto 70 species of birds have been recognised here) and is great for a lovely walk around the lake perimeters (around a 2 kilometre stretch). The lake has been restored to its original glory (it had been reduced to a dump yard) with the effort of BBMP, citizens and green initiatives from around the city.
Find the community page of the Kaikondrahalli Lake on Facebook here.
Yediyur Lake
Supposedly one of the oldest lakes in Bangalore, with origins that date back to the Hoysala period, Yediyur Lake today has a nice walkway built around it for joggers and walkers. A surrounding park offers options for picnicking and boat rides are popular too.
Agara Lake
One can't miss the sprawling lake while crawling to (or from) work on Outer Ring Road. Post restoration, the Agara Lake has been cleaned and surroundings beautified for the perfect date or family spot. If you want to escape both types of visitors, put on some headphones and jog (or cycle) around the lake while enjoying the view!
Puttenahalli Lake
It's rather small compared to the others on the list, but the lake is literally like an oasis in the middle of the urban jungle,. Managed and maintained largely by the residents around the lake, residents of JP Nagar can hit up this lake for an early morning or evening walk. Bird watchers are in luck as the small lake attracts a variety of birds that are easy to spot. Weekends also see cultural activities and events that are usually free! Believe it or not, there's also a small forest near the area that you can check out while you're at it
Comments