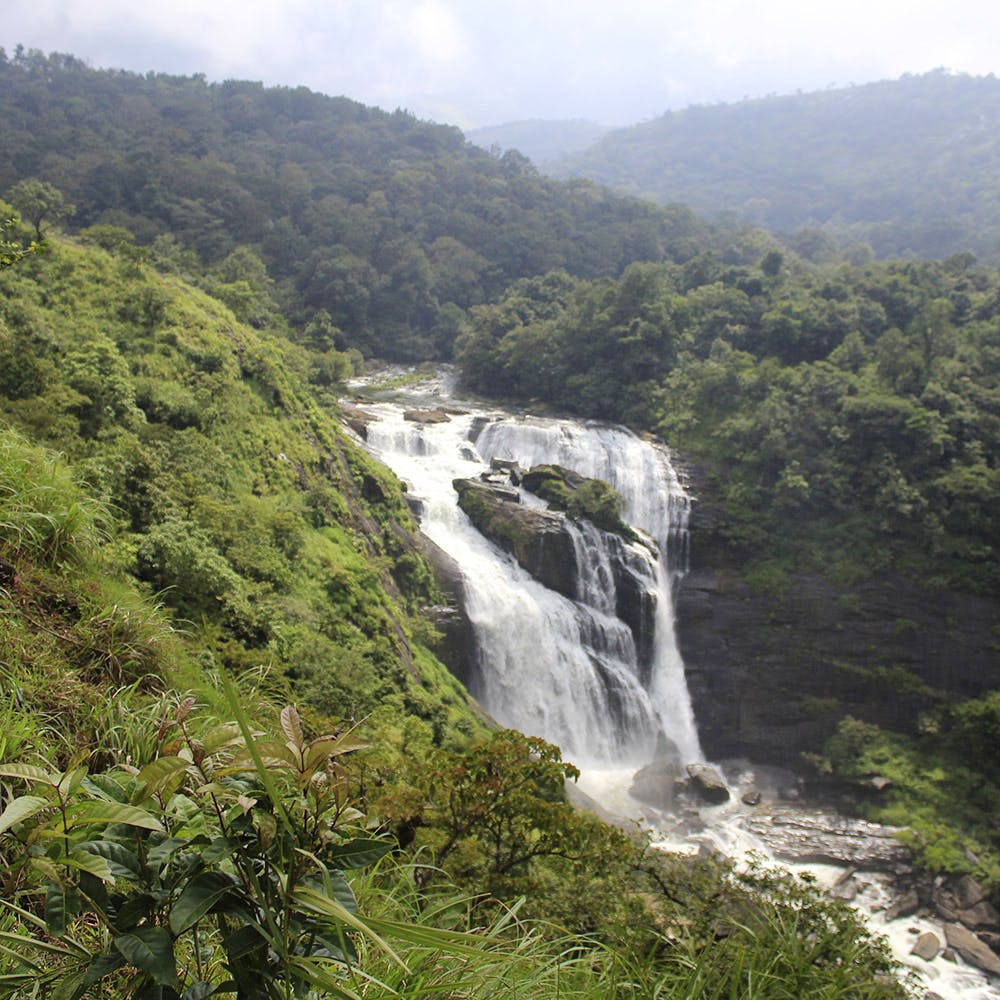 These Waterfalls In Coorg Are A Sight To Behold
Shortcut
Situated at the foothills of the Pushagiri Hills, Mallalli Falls lies amidst lush green forests and the clear waters of River Kumaradhara. It is a sight to be caught!
What Makes It Awesome
The beautiful Mallalli Falls is located in the Coorg district of Karnataka. At the base of Pushpagiri hills is the Mallalli falls that originates from River Kumaradhara. Often spoken about with Abbey falls, the beauty of the falls is incomparable with other natural sights in Coorg. Taking a plunge of about 200 feet, the magnificent height of this waterfall is a sight to witness. With trails dotted all along the waterfalls, feel free to find hidden spots to picnic with your family. Or if you're a shutterbug, capture some marvelous photos.
After a ten km drive from Somwarpet to Kalahari Road, you can start trekking for about two to three km that lead you up directly to the source of the waterfalls where you can swim in the waters and even get a natural fish spa session. Whilst trekking to the source, you're bound to get wet with the drizzle -- enjoy the light breeze and gorgeous paths of the western ghats. We suggest visiting the falls during the monsoon months because they are seasonal and only gets full during the rainy season.
Pro-Tip
In case you plan to drive down to the waterfall, know that the road to the destination isn't tarred and may be muddy but there is plenty of parking available once you get there.
Comments