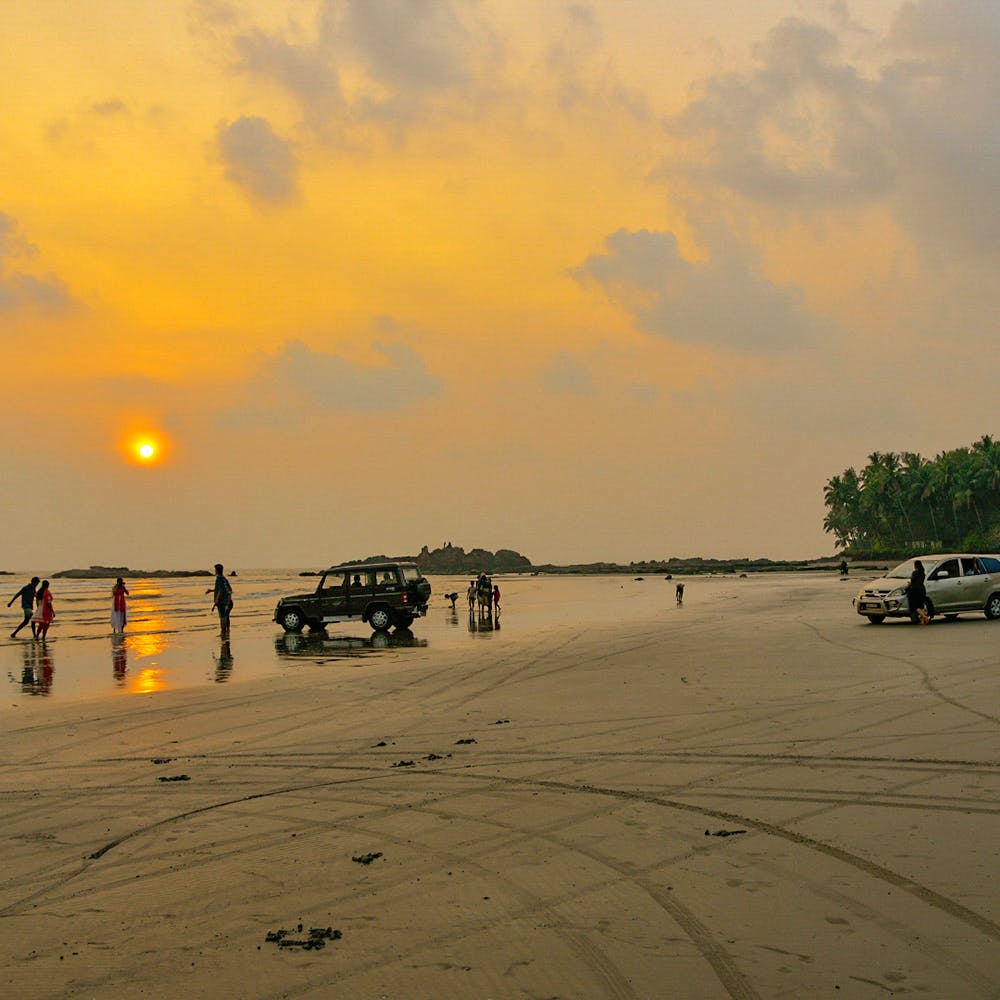 Time For A Road Trip To Kerala's Only Drive-In Beach, And Asia's Longest One!
What Makes It Awesome
Muzhappilangad Beach near Kannur is Kerala's (and probably India's) only drive-in beach. It is about 344 kilometers away from the city and takes eight hours to reach there (great for a road trip!). It was once voted to be one of the world's best drive-in beaches too by BBC Auto. Touted to be Asia's longest drive-in beach as well, Muzhappilangad Beach is just under five kilometers long, but it still makes for a pretty amazing drive by. The black rocks that line up on this crescent beach keep the waves calm, so peacefully enjoy the sun setting over the Malabar Coast.
The beach gets crowded on weekends with locals, families, and tourists all in either their cars or motorcycles riding along the beachside. If you riding down to Kannur on your motorcycle, then boy, nothing like racing along the waves and splashing water. Once you are done with your lap along the beach, park your vehicle, and head for some adventure activities. You can go paragliding, parasailing, powerboating and take a ride on catamarans while you are here. You can also check out Dharmadam Island when the tides are low. It's a secluded spot with coconut groves and perfect for a picnic.
What Could Be Better
Rash drivers and youngsters on motorbikes doing stunts are a common sight here, so be sure to drive safe. Also, watch out for pedestrians who throng the beach.

Pro-Tip
You can head to one of the many beach shacks for some solid Kerala meals. The fish curry meal for lunch comes highly recommended.

Also On Muzhappilangad Beach
Comments