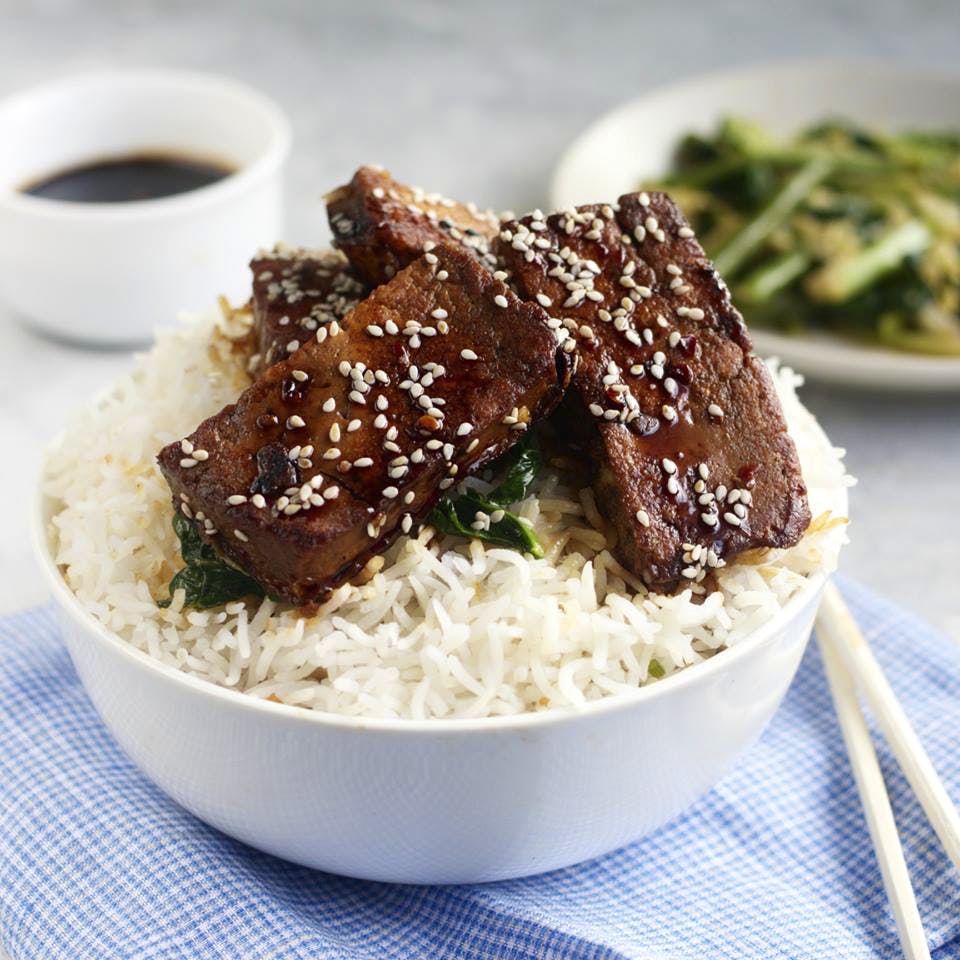 Top Online Food Delivery Services In Bangalore And What To Order From Them
Ideal for a lazy weekend or after a tough day at work, at the click of a button you can have a lavish meal or comfort food at your table with lifesaving online food delivery apps. Conjuring up everything from the humble rajma chawal to elaborate gourmet grills and salads, we tell you about top notch food delivery start ups in the city.
Oota Box
Craving home cooked food? Oota Box will have you sorted. The service acts as a mid point between chefs and consumers. Basically, the food is made by people living at home in their own kitchens, so its literally home cooked food! Largely offering South Indian, North Indian and Jain food (so you'll definitely find your favourite comfort meal there), they also take specific requests if a chef knows the recipe. You can choose the one time delivery option, or subscription pack if you know what you like. Servicing most parts of town, each area's "best dish" will differ
Goodness! Beverages
Relaunching itself with cold coffees (made using the cold brew technique) and milkshakes, these guys have a selection of classic and flavoured beverages are just what you need to cool down. Available in pairs and combos, their Coffiato Classic and Coffiato Hazelnut are what you must try. They also make smoothies and energy drinks, and you can opt to subscribe for periodic drink deliveries. Read more about their cold coffees here.
Price: INR 100 upwards
Chefkraft
Skip the pricey mains here (though they do serve two-three people) in favour of their full-meal salads which range from the simple Greek or Teriyaki dressed ones to the more exotic Udon Noodle Soup which loads you up with Bulgarian mushrooms, garlic and noodles. If you're feeling moreish then the 'Minis' (think chicken wings, paper rolls, tacos and skeweres) should do the trick. Those not counting calories must try the Chefkraft Fried Chicken with wasabi ketchup and potato wedges, or their Bento Boxes. The only hitch: you need to order in by 9am to be able to get lunch by 1pm. And did we mention that LBB loves ordering from Chefkraft. Read our review here.
Price: INR 200 upwards
Fresh Menu
Shifting focus from the ghar-ka-khana, these guys are all about international cuisine ranging from sliders, crepes and steaks to Chinese combos and vegetarian options (complete with eggless dessert). While the options change daily, they cover Italian, Continental, Asian and Mexican fare. And the good news? They deliver nearly everywhere. Literally to the boondocks and back! That said, we're not as big fans as we used to be as the quality is a bit up and down.
Price: INR 150 upwards
Masala Box
Bringing the warriors of the kitchens under one roof, this app delivers grub straight from the heart and hearth to you. Home-chefs are the elves they depend on so nothing is impossible when it comes to the food they offer. If you fancy minestrone soup, or butter chicken with makhani paratha or perhaps some Szechuan fried rice with garlic chicken, then they're on it. Packed in microwaveable boxes, they're eco-friendly and make it easy to eat at a desk. Kerala cuisine tops the favourite here.
Price: INR 300 upwards
ReadyBowl
If you love meat and biryani, Ready Bowl has you covered with everything from Mutton Peppery Fry to Boneless Apollo Fish. For those who are happy with a spicy meal, you have to try their Chettinad Chicken or their Chicken 65. But hey don't miss out on their vegetarian options as well, like Paneer Butter Masala and Baby Corn Manchurian. And knowing how team lunches in the office go, they even deliver in bulk (by the kilo), so use them on those days when nobody can decide where to order from. Read more about our experience here.
Price: INR 200 upwards.
PurpleBasil
For those of you who are looking to eat healthier, or have fitness goals to achieve, then PurpleBasil is for you. Asian, Italian, Mexican and Modern Indian fare is what they offer, but with the added benefit of being healthy. Refreshing the menu by the week, they replace unhealthy elements with healthy ones, and knowing that the prize is in the dressing and flavouring. Aglo Olio pasta, or any of the salads, and Satay options seem to be winners. They also have course meal options and subscription plans based on your diet!
Price: INR 200 upwards
Entrée
This is like a dream come true. Bringing together your favourites from CBD, Entrée is one of those few services that will happily get you food from more than just one restaurant, for a small fee. Pick from The Permit Room, Love & Crumble Co, Misu, or Sanchez, among others. Check out our love for Entrée here.
The Bowl Company
Comfort food from across the globe in neat little bowls so your desk doesn't get messy. Sounds ideal, right? And that is exactly what The Bowl Company does. From rustic pastas and elaborate Texas BBQ Chicken, they have some delicious options from the Orient too. Or go desi with prawn curry and butter chicken. Check out our experience here.
Price: INR 180 upwards.
Box8
Another food delivery service, Box8 covers Indian food, wraps, sandwiches, and salads. This one even promises delivery in 38 minutes from the delivery zone nearest to you . Box8 is ideal for a desk lunch or a quick fix without piling on the calories.What we most liked was Anti-Surge (mini meals at INR 88), Staples Box (think Dal Chawal and Chole Chawal) and All-In-One-Meals. They deliver until 1am so feel free to call these guys for a perfect midnight snack.
Price: INR 150 upwards
Inputs from Tanisha Singh.
Comments