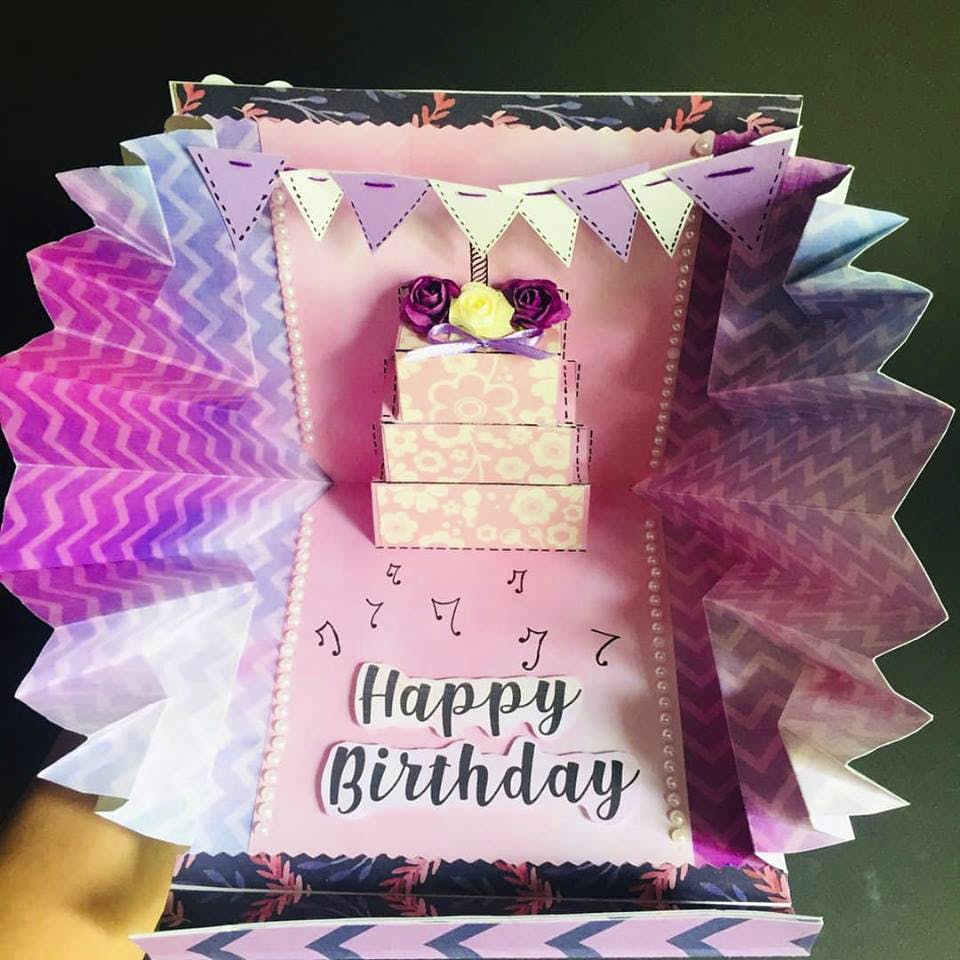 Get Brownie Points For Thoughtful Gifting With Our Personlised Gifting Guide
Aren't we all tired of the boring mugs and photo frames we get as gifts? It's time to get creative and amp up your gifting game with these quirky personalised gift stores and make your loved ones feel special. Once you get brownie points, you can give us some too. You're welcome.
Stamp And Doodle
When it comes to gifting your loved ones, nothing beats the charm of an old school greeting card. At Stamp and Doodle, the handmade cards get a personalized and innovative twists. Think Minion pop-up cards for your little one, a book-like card for bookworms and a birthday exploding box card for shopaholics. Specify a theme and likes of the lucky recipient, and Stamp and Doodle will get it delivered within a week. Invitation cards, thank you notes, and quirky scrapbooks are on offer, too. If you're inspired to try, check out their DIY YouTube tutorials.
Price: INR 400 upwards
Scrapbookist
Want to go old school with your gift? Gift your loved ones their most cherished memories. At Scrapbookist, you can get them beautifully recreated in the form of handmade photo books, personalised planners, mixed media, yearbooks, and pretty much anything that you'd like. They have a special range of products for babies, with baby books of memories, quiet books, and scrapbooks to capture their important and oh-so-adorable milestones.
Price: INR 300 upwards
My Perfume
At My Perfume, you can have your loved ones swooning over their favourite scents (or yours) , and that too with their very own personalised bottles! You just need to pick a scent and get their names written on it. If you opt for a smaller bottle then you can get your initials written, or even give the perfume a unique name. From the fruity and florals to woody and aquatic, they have got a wide range of lasting blends for you to pick from and gift your loved ones.
Dotted I
Taking creative gifting to another level, Dotted i goes the extra mile to make it special. If your loved one is crazy about golgappas, then the Dottedi team has a '100 Golgappa' surprise where they deliver 100 of them to your doorstep. For the couch potato, they have the junk food hamper loaded with all things yummy. You can also choose from the cute Dora cake for your little ones or a pole dancer cake for your friend's bachelor party. Personalized wine bottle labels, quirky shot glasses, chocolate wrappers, dare cards and gift hampers or delicious themed cakes, think out of the box with Dotted i and make gifting a fun experience.
Price: INR 350 upwards

Footprints Forever
Who thought those traditional wedding cards (stacked up in all our homes) could be turned into an adorable gift for loved ones? Footprints Forever makes unique personalized gifts by converting wedding cards into quirky wall clocks, trays and coasters. They also have magazine holders, desk organisers, tea boxes, and a whole range of other interesting knick-knacks with digital prints and hand embellished sparkles, giving their own twist to the traditional Indian prints. Bangalore peeps can walk into their studio store in Whitefield or simply log on to their website to place an order.
Price: INR 650 upwards
Art De Coupe
Whether you're team DC, Marvel, GOT or a Bollywood fanatic, Art De Coupe has the perfect customized gift for them. Converting things like wedding invites into coasters, trays and boxes using decoupage, they do gifts with pretty floral designs, solid colors and theme based gifts. Anything from a single gift box for your BFF's baby shower, a tray set with complementary prints, or themed coasters with is a set of six with different images. You can also get a combination of all the items in one for that ultimate utilitarian gift box! Just send them an email, or slide into their DMs on Instagram to get something designed.

Aditi's Handmade Cards
Sometimes a card seems to be the simplest and sweetest form of expression. Take a step forward, move beyond the usual and surprise them with a handmade explosion card or pop-up explosion box with Aditi's Handmade Cards. They have everything from infinity love boxes to telescope explosion boxes. Fully handmade, they come in three different layers and can be customised with pictures and colors. You can place a gift, a handwritten note or a cake inside the box and make it even more personalized with the themed ones like a Minion birthday card or twist and pop card.
You can also check out their DIY workshops, if you're interested in making one by yourself.
Comments