Hot Sauces from Pico Add a Fiery Flavour to Anything from Pizza to Rice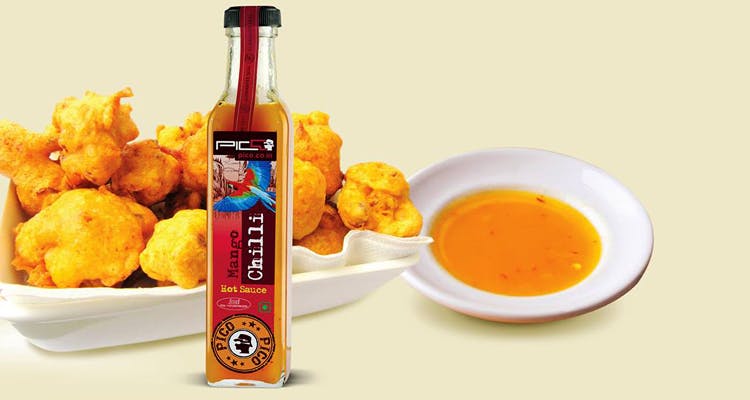 Shortcut
Variety is the spice of life with Pico's range of  flavour and spice-filled sauces.
Saucy tales
There are people who like ketchup and will eat it with everything, including pizza and ice cream. And then there are those who will be adventurous and opt for the hot-and-sweet chilli sauce over the plain tomato ketchup. If you're one of those people who can't help but drizzle Tobasco sauce on your baked potato, then Pico's range of sauces may be for you. All their sauces come with that desi twists such as mango, indigenous chillies and nimbu. The brand Pico is part of Nilgai Foods, which was started by chef Arjun Gadkari who is the president of the company and Abhay Jaiswal who is the CEO. Along with chef Nicole, they have created a range of sauces, jams, and preserve that they claim to be made from the freshest of ingredients.
Taste test
Pico's website assures us that our "taste buds are about to go cuckoo" when we try their products. And that's exactly what happened when we tried their Bhut Jolakia Hot sauce. For a good one minute, we were fanning our mouths, but without actually complaining about it. The sauce comes with an "extra hot" warning for good reason. Made out of the world's second spiciest chilli from Nagaland, the hot sauce lives up to its name and how. Our advice – use it well, use it sparingly.
The Date & Tamarind sauce is a hark back to our childhood days when we would dip piping hot samosas in a date-tamarind chutney and then the coriander chutney. This one's going to be reserved for our do-it-yourself bhel days, to give it that Bambaiyaa twist, and for rainy days that demand samosas. The Sweet Chilli sauce is an all-time winner along with the Mango Chilli Hot sauce. Red chillies, white wine vinegar, sugar, and garlic come together to make the sweet chilli sauce. It's a great accompaniment for pretty much anything – grilled cheese to pakodas, aloo parathas to French fries. We mixed it up with soya sauce for a stir-fry with veggies and soba noodles, and the result was pretty good.
The Mango Chilli has mango pulp, yellow pepper, orange juice, and red chillies. And if it sounds like the beginning of a cocktail, then we can't blame you for it. The hot sauce also can be used ubiquitously, but we are considering replacing Tabasco sauce with the Mango Chilli for our next cocktail.
While the Lime and Chilli isn't as piquant, we can easily have it with every salad at the table and even drizzle it over rice to make it a lazy-man's spicy rice. In short, a tangy addition to anything you eat.